War of the Immortals announces Lost Omen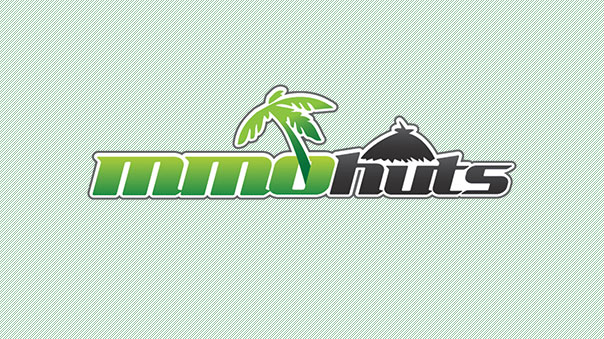 Perfect World Entertainment has released new details for Lost Omen, War of the Immortal's first expansion.
Lost Omen introduces the Harbinger class, a scythe-wielding master who utilizes psychic and soul powers while mounting the Abyss Crawler. New areas will include the Valhalla Temple, the Defiled Paradise, and other areas in Asgard designed for players level 100+. A new King of Combat battle arena will be released, and players can ride new combat mounts into four Great Wars (Osiris' Revenge, Siege of Rites, Territory Wars, and the Royal City).  Finally, a new Pet Ascension System and Bloodlines Systems will allow players to tap into more powerful skills.
The expansion will be available on May 10.
Perfect World Entertainment also publishes Rusty Hearts and Blacklight Retribution.
War of the Immortals: Lost Omen Teaser Trailer
Source:
Perfect World Entertainment Unveils War of the Immortals: Lost Omen

MMO Expansion Introduces Harbinger Class, PvP Arena and Powerful Pets

(Redwood City, CA) April 26, 2012 — Perfect World Entertainment Inc. today announced Lost Omen, the first expansion to the widely popular free-to-play MMORPG, War of the Immortals , available to download for free on May 10, 2012. Lost Omen takes the Atlantean war between gods to a new level. What does fate hold? Will humanity triumph or will mortal kind be doomed to endless suffering?

"We're pulling out all the stops for the first ever expansion to War of the Immortals. Lost Omen expands the game's universe, creating a deeper and more immersive experience," said Thang Phan, Product Manager, Perfect World Entertainment. "We're catering to the wishes of our community by beefing up our already robust PvP system. With the addition of the new King of Combat battle arena, players are now faced with new challenging game modes as the war against humanity rages on."

Lost Omen will introduce the Harbinger class, updated PvP arenas and modes, new areas and enhanced systems.

New Features

• Harbinger Class – The Scythe wielding Harbinger is a master of psychic and soul powers. Bring pure devastation to any path, and mount the Abyss Crawler, a fierce cousin to the dragon with a short temperament.

• Areas – Cross the Rainbow Bridge of Valhalla Temple and stand with the gods in the realm of divinity. Enter the Defiled Paradise, a surreal and perilous home to the toughest monsters and a new World Boss. Travel to Asgard and partake in new quests and events, now open to level 100 and above.

• New PvP Modes – Enter the new King of Combat battle arena and lay waste to the opposing team. Saddle a new combat mount and fight through the four Great Wars: Osiris' Revenge, Siege of Rites, Territory Wars and the Royal City.

• Enhanced Systems – Breed more powerful pets with the new Pet Ascension System and unlock the Bloodline Systems to unleash new incredible skills.

For more information about the War of the Immortals: Lost Omen expansion and to play War of the Immortals right now for free, please visit: http://woi.perfectworld.com/
Next Article
Umbrella Corps: Gameplay Details Revealed - Tons of unique game mods available
by Mikedot
Neverwinter: Underdark will launch on Nov. 17 for PC and Xbox One in early 2016.
by MissyS