War of Legends launches new server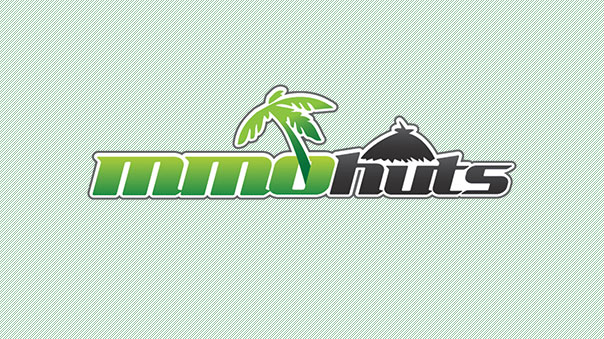 Jagex has unveiled the newest server for War of Legends: Praying Mantis.
To celebrate the new server, War of Legends will have a Triple Top Up Weekend, from April 27 to April 30. Players who purchase the game's in-game currency will get three times the amount this weekend.
War of Legends is a flash-based strategy game featuring a sweeping storyline set in ancient Chinese mythology, while offering the same reliable strategy and tactics that MMORTS players have come to know.
Jagex also publishes RuneScape and 8Realms.
War of Legends Gameplay Screenshot

 Source:
WAR OF LEGENDS CELEBRATES NEW SERVER LAUNCH WITH TRIPLE TOP UP WEEKEND

Thursday 26th April 2012, Cambridge, UK – Jagex, the UK's largest independent games developer and publisher, today announced the launch of a brand new server for their real time strategy game set in Chinese mythology lore, War of Legends. As the Praying Mantis is revered for its calculated movements and keen hunting skills – necessary traits of a ruling dynasty – this new server will bear that name, launching to support the thousands of new players joining the battle every day.

To celebrate the game's full launch of the new Praying Mantis server, the War of Legends community team has planned a Triple Top Up Weekend! From Friday 27th March to Monday 30th March, any player who purchases War of Legend's in-game currency will receive 3 times the amount for this weekend.

"The launch of a new server is always exciting for us," said Daniel Green, War of Legends Associate Producer: "It gives us a chance to offer a new game world for our new players to come and experience War of Legends on a clean slate. The debut of the Praying Mantis server a great opportunity for players to come together, forge new alliances and battle other players in a race for power."

War of Legends is a flash-based RTS game based on ancient Chinese mythology, which immerses players in a world where they can build vast empires, appoint legendary leaders and form multi-player alliances to reach eternal glory. This rich back-story is a drastic contrast to traditional RTS games that typically have very fragmented or non-existent storylines. The development quality far exceeds that of similar titles currently in the market, and parallels Jagex's high standard for game excellence, depth of content, graphics and community support.

War of Legends is available to play for free by visiting www.waroflegends.com.
Next Article
Battle Commands takes on the strategic approach where you build up structures and units that provide either defense, offense, and/or resources
by Ojogo
Sandbox Interactive has started the all-important final beta for their sandbox MMORPG Albion Online.
by MissyS
Blizzard has announced that it has partnered with ESL and Twitch to bring the 2015 Americas Championship live from Las Vegas, Nevada.
by MissyS