War Of Emperium Begins Soon In Ragnarok Online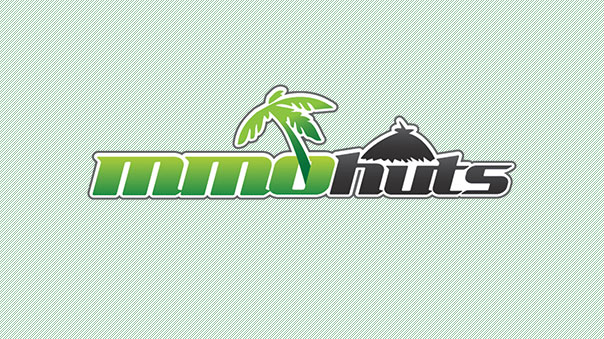 Gravity Interactive has announced a new event for players of Ragnarok Online.
The War of Emperium will be a combined PvE and PvP event, starting August 7. Players must compete for control over newly discovered dimensional cracks, with the winner being whoever can invest the most in them each week. Full event details are promised to emerge just before the event.
Gravity Interactive also publishes ROSE Online and Dragon Saga.
Ragnarok Online Gameplay Screenshot

Source:
RAGNAROK ONLINE MARCHES OFF TO WAR

War of Emperium to Launch August 7th

Marina Del Rey, California -August 3, 2012 – Gravity Interactive, a publisher of exciting massive multiplayer online role-playing games (MMORPGs), announced today the start of a new event for their highly lauded MMORPG, Ragnarok Online. Originally a subscription title, Ragnarok Online has been free to play for two years, with recently opening Classic Servers for, Ragnarok Online's long nine year history gives it a polish few other free to play can approach! Players can register for a free War Portal account at http://www.playragnarok.com/

"Even with our recent work with Classic Servers, we also have a lot of updates for our Ragnarok Renewal players too. This WoE update is just the thing to spark that community competition!" said Jason Heimdallr Koerperich, Ragnarok Online Producer at Gravity Interactive. "The new War of Emperium is a combined PVP and PVE mechanic, that will pit players against each other in new ways."

Cash is King, Baby! Upon discovering the entrance to the Unknown Dimension, a political scuffle broke out as to who would reign supreme over the dimensional cracks. Ultimately, the winner will be whoever can afford to invest the most in them each week!

Beginning August 7th, players will have the chance to compete for these rare, coveted cracks in reality deep within the Hall of Abyss. Players can watch the official Ragnarok Online Facebook at http://www.facebook.com/playragnarok for full event details later this week!

The delicate seals that protect the world from spilling into complete chaos weaken and break, and only the knowledge and power from the age of myth can save Midgard from certain doom. Can you and your allies push back the threat of total annihilation and protect Midgard from the final Ragnarok? Join now at Play Ragnarok Online!
Next Article
It wasn't that long ago that Closers went live for a global audience, and with it comes a dedicated monthly update series.
by Ragachak
IGG has officially launched Angels Online's ninth edition, Legends of the Orient.
by MissyS
Update 7.1 has arrived for World of Tanks, and with it comes the French tank line, the fourth nation of tanks to join the MMO.
by MissyS