Voyage Century to update in January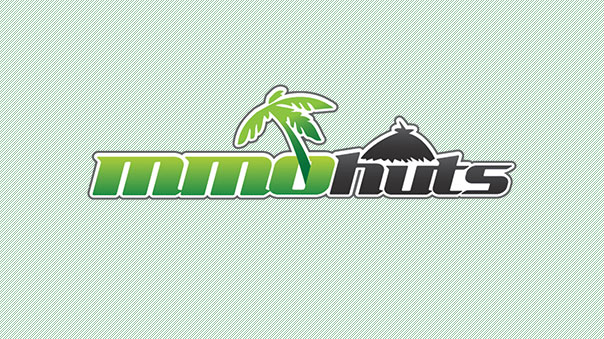 IGG has announced that a new update for Voyage Century will be available in January of next year.
The update will include a revisioned Atlantis at war. New main routes and sailing logs will encourage players to explore new areas. Two new instances will also be introduced – Polar Tundra and King's Tomb. Also included will be a new level 5 Treasure Map.
The Original Press Release:
A Glimpse of Voyage Century New Version

The new version of Voyage Century Online will be up in January 2010, with tons of new content churned out. The adventurers are going to witness an all-around update of new territory, instances and treasures. The new VC will be a brave new world filled with excitement and challenges. Can't wait to dive? Pull the anchor aweigh and set the sail up for the great unknown!

New Risk Scene

Newly updated Atlantis will capture our players' hearts. Fierce war will burst out in Atlantis again. Legends have it that Atlantis was the mysterious missing land submerged in Atlantic Ocean long ago. Civilization comes from here. Sparkling and legendary Poseidon Temple was once described as an architecture decorated with white, black and red stones. The upcoming new main routes and sailing logs are two highlights attracting players to move on with their adventure and to search for the lost civilization.

New Challenge Instance

What our players can't miss in VC is these two brand new instances, Polar Tundra and King's Tomb. To meet our players' needs, VC officials have developed two different modes according to players' level. Then our players are provided with options to their favorite one. The update brings about not only difficult challenges, but more attractive drops, including advanced jewelry, high grade gear and various compounded material.

New Treasure Map

Newly introduced Level 5 Treasure Map will lead those enthusiastic players to a new treasure-seeking path. Players must get surprised at exquisite huge corals, sealed scrolls, elegant wooden chests and Poseidon Treasure Chests as Level 5 Treasure Map have greatly overtaken any others.

Atlantis, the new version Voyage Century will meet you very soon. Visit http://vc.igg.com for more details.
End-game content is a myth, and players who reach the level cap are soon introduced to the new practice of "AFK in town".
by Guest
Based on Activision's established and well-known IP, Skylanders, comes Skylanders Ring of Heroes from Com2uS.
by Ragachak
First of all I want to mention how beautiful this game is; not only is it the best looking title in the free dog-fighting genre, it may be one...
by DizzyPW