Voyage Century adds new instance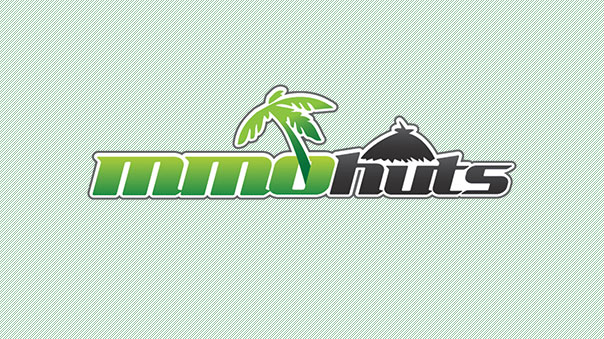 Voyage Century released an update today.  It introduces a new instance  in the Strait of Gibratlar.  The instance features two hostile camps with cannons, ships with high durability and movement speed, and various waves required to advance.  If successful, players can expect to receive great rewards and praise.
Voyage Century is published by IGG, which also publishes Tales of Pirates II and Angels Online.
Voyage Century Online Gameplay Screenshot

Source:
Voyage Century: Brave the New Strait of Gibraltar Instance

The latest update for Voyage Century Online (http://vc.igg.com) features a new instance set in the dangerous waters of the Strait of Gibraltar. The long and narrow Strait of Gibraltar is the only way for ships to get from the Mediterranean to the Atlantic, so naturally the area is often plagued by pirates. If you can never get enough action on the high seas, then you'll want to set a course for this challenging new instance.

History
After Isabella I of Castilla married Ferdinand II of Aragon, their united lands became the kingdom of Spain. The Muslims of the Iberian Peninsula were compressed into Granada and the strait was gradually taken by the Spanish. As the Ottoman Empire grew in strength, Muslims tried to retake the Iberian Peninsula and hired mercenary pirates to rob ships in the Strait. The pirate king Red Beard attempted to rescue Granada while based in Algiers in northern Africa, so Christian forces fought both Muslims and pirates in the area.

Gibraltar Instance

The entrance to the new Gibraltar Instance is in the Strait.

The Gibraltar Battlefield is long and narrow. The two hostile camps are located on opposing sides. Each is guarded by cannons, so ships that get too close will be fired upon. In the center of the Strait, the Ottoman (or Osmanlis) forces attack from the left side using heavy flagships and many other types of ships. Some of these ships have very high durability and movement speed. A player's ship can be destroyed quickly as the result of grappling tactics. There are often 3 or 4 enemy ships each round, so even if a player destroys one, his ship may still succumb to the others.

If players successfully defeat 10 Osmanlis ships, they can enter the Oamanlis camp. Next they must destroy another 3 enemy flagships and break through 3 groups of pirate ships. Then there comes the real challenge, as players encounter General Bali Basha leading more pirates from his Allah Ship. Players who prevail against these odds will earn rewards and praise for their boldness. Will you be one of the victors, or will you be forced to abandon ship? Log in today and find out!

Visit the official Voyage Century site at http://vc.igg.com for the latest news and updates. Visit http://www.igg.com to learn more about IGG's growing family of games.
Next Article
Absolute Forece Online Chief Designer, Yazhong Wang, answers popular player questions.
by MissyS
Games Revolted has announced the open beta of their strategy card game Phageborn.
by MissyS
Adventurers rejoice, your epic journey is about to begin! The definitive massively multiplayer online (MMO) experience is finally coming. Aeri...
by Mikedot