Vindictus launches first part of Episode 8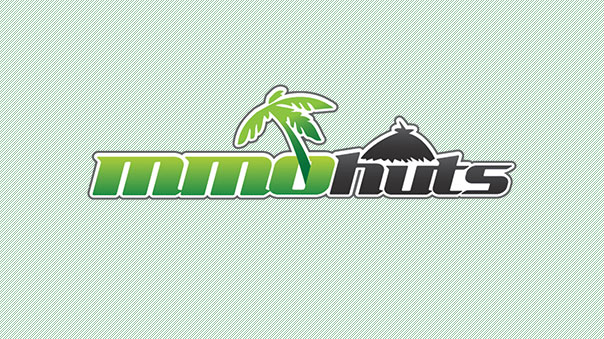 Vindictus has brought new content with it this week with the first part of its Episode 8, "Not Even If You Kill Us All," update.
Among the changes in the update are:
– Red Ruins, Remnants, Depths of Ainle, and Burnt Pumpkin Field: four new stories and battle quests.
– UI improvements: Advanced sorting for inventory and custom labels for inventory tabs.
– Blessing Stones: Available from the Supply Depot, which can grant parties bonus experience, AP, or luck.
Vindictus will also offer double experience to all players logged in between 5 and 7 pm Pacific, from now until July 26. In addition, free Blessing Stones will be given out until July 19 for those who complete the new dungeons.
Vindictus is published by Nexon, which also publishes Combat Arms and Mabinogi.
Source:
Vindictus Episode 8 Pt. 1: "Not Even If You Kill Us All" Now Live

New perils and challenges in the land of Vindictus are now available with this week's Episode 8, part 1 content update, which ushers in two new raid bosses, several new dungeons, in game events and more. Last month, the mighty Karok joined the ranks of the brave and noble mercenaries battling the forces of evil in the land, helping make Vindictus more exciting than ever. Mercenaries of all fighting styles will now need to band together to face the latest threats in the world.

Presently, rumors are brewing of a rebellion at Ortel Castle. It is up to the bravest mercenaries to investigate and find out the truth. Elsewhere in the land, four new stories and battle quests have been added. These dungeons were designed to assist mercenaries through difficult leveling areas, and include: Red Ruins, Remnants, Depths of Ainle and Burnt Pumpkin Field.

UI improvements

Today's content update includes several UI improvements, specifically to the inventory window. Advanced sorting options are now available: "Sort" and "Sort All" buttons can be found at the bottom of the Inventory UI. Mercenaries can now create a custom label for their inventory tabs, as well as set the desired item type for sorting (Normal, Equipment, Consumables, Material, Story, and Miscellaneous items), making keeping track of your gear easier than ever.

Double Expertise Events

As an added incentive to explore the influx of new content this summer, every day from today through July 26th from 5 p.m. to 7 p.m.  PT, all players will benefit from a double expertise and experience rate gain.

Blessing Stones

Mercenaries looking to give their dungeon runs a boost can now purchase powerful bonuses in the form of Blessing Stones from the Supply Depot. A variety of Blessing Stones will grant an entire party bonus Exp, AP, Luck or even all three. Before mercenaries launch a boat, party members will have the option to use a Blessing Stone, which last for the duration of the dungeon. Starting today through July 19, mercenaries can receive free Blessing Stones simply by completing the quests related to the new dungeons.

For more details and to learn more about the latest events in Vindictus visit: www.vindictus.com.
Gaijin Entertainment today announced that War Thunder's next major update will introduce new tanks armed with guided missile weaponry.
by MissyS
This is not ranked play. It's just a fun normal mode to improve your skills in. It's a mode that promotes trial and error, learning what c...
by Ragachak
Tencent and PUBG Corporation is proud to announce that their first-year anniversary is coming up for PUBG Mobile.
by Ragachak