Vindictus Launches Episode 10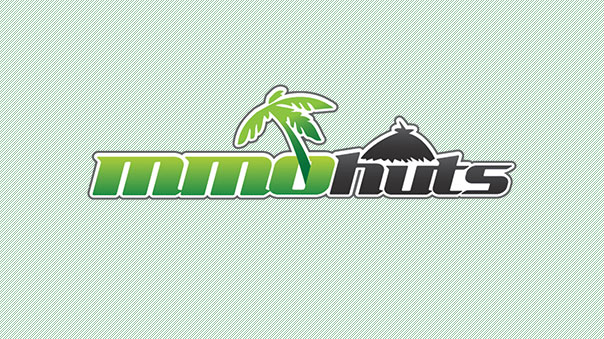 Nexon America has launched Episode 10 of Vindictus.
The new update introduces three new raid bosses, the Ice, Earth, and Black dragons. Also introduced are new metallic inner armor, two new haircuts for each character, skill reset capsules (cannot be used for Paladin or Dark Knight), and Hardened Steel Armor.  Surprise Supplies have also been updated for the new episode. Finally, a quiz event will run until July 11, rewarding players for beating the Strange Traveler at his trivia.
Nexon also publishes Dragon Nest and Combat Arms.
Vindictus: Episode 10 Trailer
http://youtu.be/3ff-96DIjWg
Source:
Episode 10: Forked Tongues and Broken Hearts

Episode 10 has arrived! With the Fomors' sinister shadow looming over the horizon and fulfillment of the prophecy drawing ever-closer, Keaghan sets out to save Tieve from her grisly fate. Desperation leads him to make a choice that will decide both of their futures forever, and Keaghan will have to take action before the Pontiff's men arrive and Colhen falls to a sea of burning torches meant for his head.

Attack Episode 10 head-on to unravel the dramatic conclusion to Keaghan and Tieve's story!

Supply Depot Changes

The Charge NX button has been removed from the Supply Depot window. In order to charge NX via the Vindictus client, you will need to click the new button located in the lower right corner of the game user interface. The button is labled "Charge," and is located just above the Supply Depot button.

Metallic Inner Armor and New Hair Styles in the Avatar Shop!

Turn some heads with the sexy new Metallic Inner armor. You'll be leaving jaws on the floor as you strut by mercenaries in Colhen. Make sure to check out the brand new hair styles as well! Each character has two new cuts added to their repertoire that will help you make your character truly unique.

For more details on Metallic Inner Armor and new hair styles, CLICK HERE!

Skill Reset Capsules in the Supply Depot

Did you lock yourself into a build you're no longer happy with and wish you could start over without really starting over? Now you can! A single Skill Reset Capsule will reset a skill rank all the way to Rank F and refund you all the spent AP.

Note: you cannot reset Paladin or Dark Knight skills with this item.

Surprise Supplies Updated with Episode 10 gear

Another Episode, another set of Surprise Supplies! Both Armor and Weapon Surprise Supplies have been updated to reflect the new gear that has been introduced with Episode 10. Grab a few Surprise Supplies for your chance to recieve pre-enhanced and pre-enchanted gear without having to do any of the work! You're sure to strike fear into the hearts of the dragons you'll be facing by wearing hardened steel that looks as if it were torn straight from their own hides!

Quiz Event

Starting June 14th through July 11th, the Strange Traveler, Self-proclaimed "master of knowledge," sends an invitation to challenge you Mercenaries to partake in his quiz event. Prove to him that you're not all brawn and no brains; beat him at his own game and win a prize!

The more your participate, the better the prize pool gets! Check out the event post here for more details on what you can win!
Next Article
Now that Breach has entered Steam's Early Access program, QC Games have begun addressing the stability and gameplay issues.
by Ragachak
Star Trek Online: Fleets is now available on Xbox One and PlayStation®4.
by MissyS
Neowiz Games has opened its beta doors for players interested in Seven Souls Online.
by MissyS