Vindictus Full Open Beta Begins October 13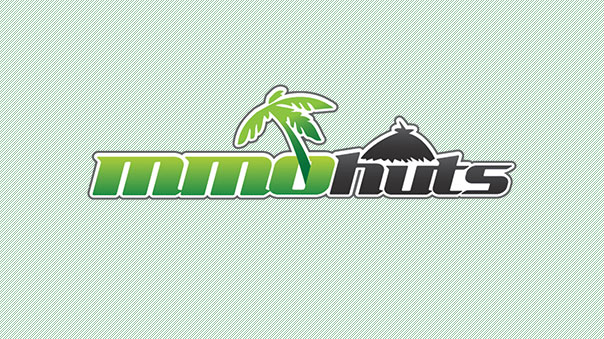 Nexon announced that the official "full" open beta begins on October 13. Starting on October 13, players will not need "early access beta keys" to play Vindictus, and will be able to simply log in with their regular Nexon accounts. A major update will also be introduced to the game on open beta launch which will increase the level cap to 38. A new dungeon, Ainle, will also be added to the game after it begins open beta.
Vindictus Gameplay Screenshot
For those that haven't heard of Vindictus, it's a 3D fantasy action MMORPG published by Nexon. The game  has top notch graphics and runs off of the Valve Source Engine.
This version of Vindictus is for North American players only. An EU version will be launched by the end of 2010 as per Nexon's official announcement.
Nexon also publishes Mabinogi, Dungeon Fighter Online, MapleStory, Poptag!, and Combat Arms.
Source:
Vindictus open beta to start Oct. 13

Nexon America kicks off Vindictus' brutal open beta with new dungeon, boss monsters

Nexon America has announced that it will start the open beta for Vindictus on Oct. 13, allowing all players in North America to participate in the game. Vindictus is a physics-based action online role-playing game that combines stunning visuals with high-speed combat and uses a modified Source Engine™. Open Beta will add new content for players to enjoy, including a new horror-filled dungeon with new monster mobs and bosses, deeper customization options, a fishing feature, item enhancements and guild tools. The game's level cap will also increase to level 38 to give players more access to the Vindictus' brutal elegance.

Vindictus is currently in the Early Access to Open Beta phase, and all players participating in the current beta will be able to bring their characters, rank, loot and other earned elements into Open Beta, all the way through the game's live launch later this year.

The new dungeon, Ainle, will be accessible from the boat on dock three and is the home to a variety of new horrifying monsters and bosses, including fireball-throwing vampires and evil goblins. Hordes of monsters have invaded Ainle, a once quiet and idyllic town, causing its citizens to flee in terror. Players need to defeat these evil creatures, using all weapons available, including hurling the corpses of their defeated enemies at the attacking mobs.

Prior to entering these brutal, action-packed battles, players can now customize their avatars to look their best in battle with visits to dye and beauty shops to help make unique hairstyles and facial features.

Vindictus' new fishing feature gives players a chance to gather loot by catching big fish off the boat dock, allowing them to take a break from bashing in monster skulls. Players can also access the newly introduced enhancement system to strengthen weapons and armor.  Additionally, the new guild system will allow players to find their friends and create monster-bashing teams.

In preparation for the Open Beta, service for the Early Access to Open Beta will end at 10:00pm PST on Oct. 5. To learn more about Vindictus and prepare for the Open Beta, visit: www.vindictus.com. Join friends and fans at www.facebook.com/vindictus.
Next Article
Final Fable is an action RPG for Android that features stunning art work and an innovative fighting system.
by MissyS
Zemi Interactive announced Friday (October 9th) that a massive new update went live for 4Story that raises the level cap and introduces a new ...
by MissyS
Players of the hit MMO, FINAL FANTASY® XIV, can now battle one another in the Feast, a new PvP mode released with Patch 3.21
by MissyS