Vindictus begins open beta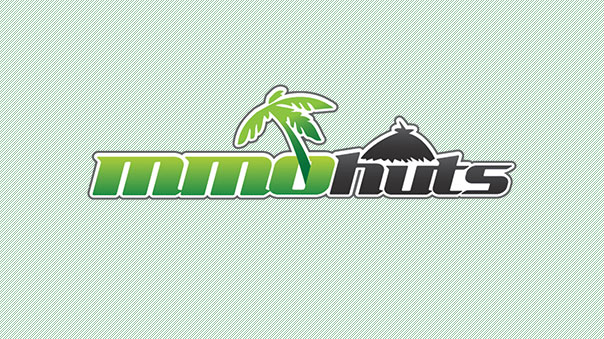 Vindictus' open beta phase has finally begun, with several new things being introduced since closed beta.
The new phase a new dungeon, Ainle, available from the boat on dock three. The dungeon houses new monsters, including vampires and Hell-servants. Players will be tasked with saving the town, even if it means tossing the corpses of their enemies at the ones that are still alive. The third chapter of the game will also open to players.
Players can also earn the title "Swag Owner" and a permanent Gnoll Chieftain Hood by completing a quest from Kirstie, only available during open beta. Early Access players will also be able to transfer all their characters into open beta, and closed beta testers will get a special "Early Bird" title.
Vindictus is published by Nexon, who also publishes Mabinogi, MapleStory, and Combat Arms.
Source:
Let the Games Begin

Vindictus open beta introduces new episode, vampires, goblins, and rewards

Nexon America has announced that the Vindictus Open Beta has officially started, giving all players in North America access to the third episode of the game and mobs of vampire and goblin monsters to vanquish. Vindictus is a physics-based action online role-playing game that combines stunning visuals with high-speed combat and uses a modified Source Engine™.

The new dungeon, Ainle, will be accessible from the boat on dock three and is the home to a variety of new horrifying monsters and bosses, including fireball-throwing vampires and evil servants of Hell. Hordes of monsters have invaded Ainle, a once quiet and idyllic town, causing its citizens to flee in terror. Players need to defeat these evil creatures, using all weapons available, including hurling the corpses of their defeated enemies at the attacking mobs.

In addition to the new content to explore and monsters to battle, Vindictus' Open Beta will kick off with an event where players can earn a non-expiring Gnoll Chieftain Hood for their character, along with the title, "Swag Owner." To receive a hood and this special title, players must complete a quest from the NPC, Kirstie during Open Beta.

All players who participated in the Early Access to Open Beta phase will be able to transfer their characters, rank, loot and other earned elements all the way through the game's live launch later this year. Furthermore, players who have been playing the game since Closed Beta will also receive the special title, "Early Bird," for the first character they log into the game.

To experience brutal elegance at its finest, visit www.vindictus.com. Join other fans at www.facebook.com/vindictus.
Next Article
Gamania Digital Entertainment (publishers of Bright Shadow, Lucent Heart, and Divina) have revealed a new private event to showcase Core Blaz...
by MissyS
I'm going into this review without a lot of MapleStory 1 experience, so I have no real expectations or preconceived notions about the MMO.
by Ragachak
Dungeons 2: Now Available - New dungeon mangement/RTS game similar to Dungeon Keeper
by Mikedot