Vindictus begins Fall Fear Festival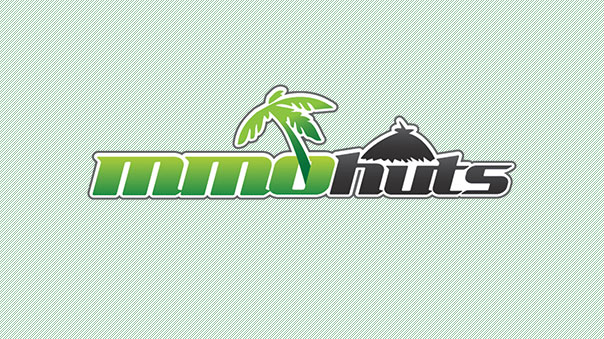 Vindictus, Nexon's newest MMORPG, is joining in the fall festivities with its own take on Halloween: the Fall Fear Festival, which will run until November 20th.
Decorations can be found throughout the town, and a full moon has risen in the skies above. Vampires wearing Jack-o-Lanterns and even flying Jack-o-Lanterns can be found in various dungeons for adventurers to defeat. A special quest is available for players to earn the titles "Trick-or-Treat" and "Mashing Pumpkins" as well.
Word also has it that the spell-casting Evie will be coming to Vindictus next week…
Nexon also publishes Mabinogi, MapleStory, Combat Arms, and Dungeon Fighter Online.
Source:
Fall Fear Festival

A brutally haunting good time in Vindictus

Players looking for a ghoulish Halloween treat will enjoy the Fall Fear Festival in Nexon America's Vindictus. From now until Nov. 20, players will be able to explore a decorated Colhen, partake in various Halloween-themed events, and receive spooktacular prizes.

Colhen has been decorated with festive banners Jack-o-Lanterns that can be seen throughout the town. In addition, an eerie feeling has encompassed the town as a full moon can be seen rising in the clouds.

The town is not the only area in Vindictus that has been overrun with the Halloween spirit. Vampires that lurk in Ainle have been spotted wearing Jack-o-Lantern masks and mercenaries have reported that flying Jack-o-Lanterns attack furiously in various dungeons.

After completing the Decisive Battle with the Gnoll Chieftain, players who successfully complete the quests assigned by the Strange Traveler at the Inn can receive the festive titles, "Trick-or-Treat," and "Mashing Pumpkins" for their fearless efforts.

For further customization, players can visit the Avatar Shop and Supply Depot to equip their characters with Halloween themed gear, including Skeleton Inner Armor for Lann and Skull Inner Armor for Fiona.

To partake in the Halloween events and earn these special titles, visit www.vindictus.com. Like Vindictus at www.facebook.com/vindictus.
Next Article
Who doesn't love dragons? The staple of most fantasy, dragons encapsulate raw power, ageless wisdom, and unrivaled ferocity.
by MissyS