Villagers & Heroes Tease Upcoming Expansion With Seven-Part Story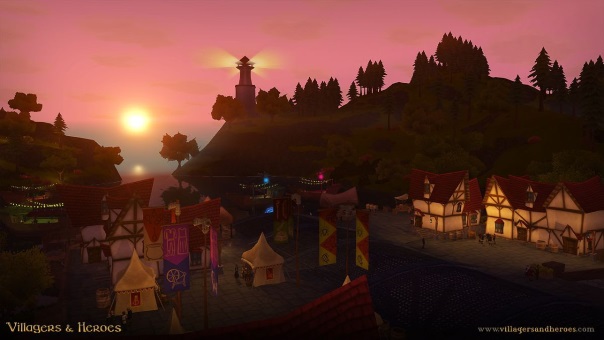 Mad Otter Games have unveiled a new story for Villagers & Heroes, which hints at a new expansion, in the form of a book. This book has seven chapters and will give fans a glimpse into the future. A new chapter of this story will arrive every week, following the twin sisters Riona and Penn. The expansion-teasing tale introduces the sisters and the bleak and mysterious prison they have been placed in known as The Grange. As the chapter book unfolds, players will follow alongside Riona and Penn and discover new locations within the Villagers and Heroes universe.
Riona and Penn's story will set the stage for the next expansion of Villagers & Heroes, and fans can expect to hear more about features and game changes as the chapter book concludes. Players eager to speculate about the upcoming expansion or learn more about Riona and Penn can delve into the chapter book on the official page. or players with active subscriptions Mad Otter Games is making up for missed calendar rewards by giving players 15 crowns per day that the game was offline for maintenance totalling 225 crowns. In addition, subscribers will also receive the XP boost and all other items that are being offered to players that have been active during 2019.
Next Article
Guardians of Ember announced that in order to accommodate the number of players trying to join the battle, new servers were added.
by Ragachak
The gamigo group announced a major update to their title Twin Saga today, that introduces a host of new content.
by Ragachak
QC Games and En Masse Entertainment have partnered to bring Breach, an upcoming co-op ARPG to all En Masse players.
by Ragachak