Villagers and Heroes Releases 'A Tale of Earth and Sea' Expansion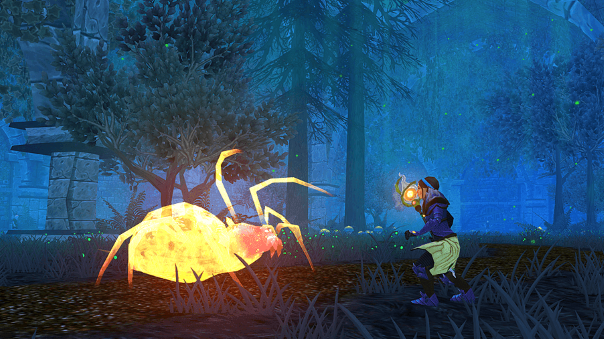 A new expansion hits the cross-platform MMORPG Villagers and Heroes, with A Tale of Earth and Sea. A Tale of Earth and Sea adds a new Shaman class to the game, alongside a variety of new looks for your characters, a new wardrobe feature, a level cap increase, and plenty of new dungeons and content to explore. This expansion was announced previously with a series of chaptered stories, featuring the sisters Riona and Penn, which also revealed that the Shaman class would arrive. This class is rooted in elemental magic and can be both an offensive and supportive character.
There are several new skin colors added to the game, and character models also saw a revamp. This should let players look how they like, and can also change their appearance on the fly, independent of their equipped items. Players will also be able to create and save their own custom looks for different situations such as combat, village clothing or even festive getups for parties. Brand new and returning wardrobe packs have also been added for players giving them a plethora of items to create their chosen look for their characters.
Villagers and Heroes also has a level cap increase! Now the level cap is 95, and with it come nine new zones, such as the mysterious Blighted Isles. Players that are level 90 and above are able to explore these areas, in whatever order they please, thanks to the content scaling feature. There is also the Red Cloister dungeon, which will feature plenty of new mechanics to tackle, and the far more challenging Heroic mode.
A List of Features Include:
New playable Shaman class
Level cap raised to 95
Nine new zones including the high-level Blighted Isles
Choose where to explore with the all-new content scaling feature
The Red Cloister dungeon including heroic difficulty with timed and weekly quests
Change your look at any time with the all-new Wardrobe feature
Newly added wardrobe packs as well as returning packs
New Darrig Chest mounts and cosmetic items
Revamped character models and new skin color options
All-new introductory zone for beginning players
Midsummer event zone
New talents and ultimate abilities
Redesigned mobile chat
Updated shop
Next Article
Published by Aeria Games this anime inspired mmorpg blends a fantasy world with anime graphics and does it very well.
by Guest
This brand new season marks the debut of a revamped Cardassian mission series and two new featured episodes.
by MissyS