Villagers & Heroes Equinox Update Launches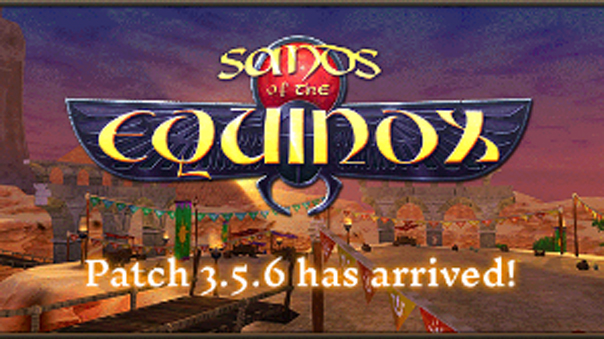 Mad Otter Games is proud to announce the worldwide release of EQUINOX, a fresh update offering new content, cool features and great improvements to their online free-to-play fantasy MMO, Villages & Heroes.
A special event zone unlike any other has just descended upon the Seven Realms! In these waning days of summer, experience the scorching sands and blazing rays of The Oases of Anuk'Amon, a magical desert land where ancient pyramids, floating gardens in the sky, mountainous dunes of sand, and deadly pharaohs with nightmarish powers await. The EQUINOX event zone is for players of any level, where old friends and new friends alike can come together and partake in epic battles against increasingly challenging bosses. And this place of frightening beauty isn't just for the combat driven. With its numerous quests and opportunities to earn an abundance of exotic treats and rewards, the Oases of Anuk'Amon offers something for everyone. Players can also look forward to an array of stunning desert-themed outfits to choose from, as well as a number of exciting new pets and toys created only for this one-of-a-kind event zone.
Next Article
Zenimax has announced that The Elder Scrolls Online will be patching to its third major update, 1.3.3, on August 4.
by MissyS
MU Origin will be officially launched in App Store and Google play on June 8, 2016 (UTC).
by MissyS
Appirits announces the international release of the English version of Shikhime Garden, a card and simulation game.
by MissyS