Vikings of Thule update adds new reward systems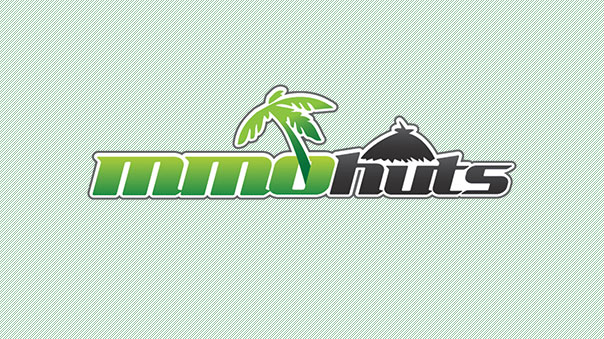 Vikings of Thule, a 'social MMORPG' for Facebook, has released a new major update.
The update adds a new "First Touch Rewards" system. For this system, players will get a special reward for the first time they visit each of their in-game friends. Players who log in for three days in a row can also claim a special loyalty reward. The game's layout, as well as some bug fixes, have also been improved.
In Vikings of Thule, players must manage their resources and fight against both online and offline AI players to gain prestige and skill. Those who grow stronger earn the favors of the Viking Gods and are called upon to special missions for the Wights.
The Original Press Release:
VIKINGS OF THULE GETS A MAJOR UPDATE

Vikings of Thule, a unique and engaging MMO for Facebook, is more engaging and challenging than ever with new social features.

REYKJAVÍK, ICELAND – JUNE 21, 2010 – Gogogic announces the release of a new update for their popular and innovative social MMORPG for Facebook, Vikings of Thule. A major feature included in this update is the "First Touch Rewards" implementation, where players will receive a handsome reward for visiting each of their in-game friends for the first time. Players who log in to the game for three consecutive days will also be able to claim a generous reward, adding another method of obtaining wealth. Also included in the update are bug fixes and improvements to the game's layout.

In Vikings of Thule – http://www.vikingsofthule.com – you will have to fight bravely and manage your resources carefully in order to climb up the social ladder in the harsh Viking society. Only the most skilled, cunning and respected Vikings will be chosen to join the ancient parliament, or Althingi.

The game introduces a unique battle system that will test your abilities as a Viking warrior against both live online players and an offline AI system. Should you gain the skills and the prestige needed, you will be able to call upon the aid of Thule's mythical beasts, the Wights. The in-game marketplace offers an abundance of beautifully designed weapons, armor, shields, clothing, jewelry and other exquisite items to equip a number of male or female avatars. Your gear allows you to grow stronger in battle, helping you to gain ranks and earn the respect of others. As you progress in the game you will earn the favor of the gods such as the mighty Odin, Freyja the goddess of fertility and the mischievous Loki, who looks to your skills in looting and plundering. Play now by visiting http://apps.facebook.com/vikingsofthule.
Next Article
Perfect World Entertainment Inc. today announced that War of the Immortals, the popular free-to-play action MMO, is now available for download...
by JamesBl0nde
Square-Enix Reveals E3 2015 Line-up
by Mikedot
Rock Hippo Productions has released the "Brawl of the Dead" update for Brawl Busters.
by MissyS