Valkyrie Sky updating Feb 24th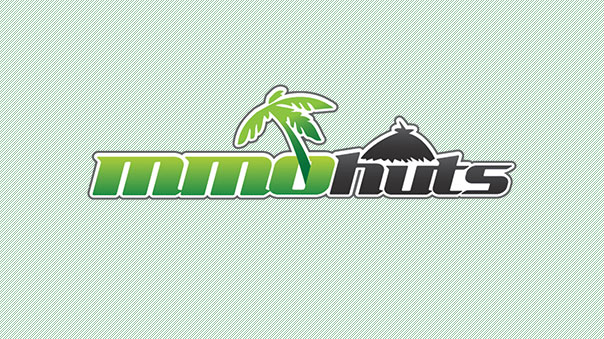 Valkyrie Sky will be seeing a new update on February 24th.
The update will include game pad support, a highly requested feature since the game went public. New players will be boosted with special aid magic. New quests will be introduced, as well as a new hell region called Nastrond. The level cap will also be raised to level 60.
The Original Press Release:
Seoul, February 18, 2010 – Global game portal GameKiss has earned strong support from users for its quick, distinguished update process, which shoot'em up MMO Valkyrie Sky has achieved with in-game updates that are specially tailored to the users' requests just in two weeks.

Valkyrie Sky has received much attention from its launch when it introduced the series of "Developer's Note" within the official website. The Developer's Note introduced new contents being developed by the developers and provided update details about the game's development progress. Aside from this one-way communication, Valkyrie Sky promised on Feb. 11, to answer questions posted on the message board or submitted through email, particularly providing updates based on complaints received from users.

The promised features include game pad support, aid magic for users under level 10 to help enjoy the game without losing stamina, and quests that reward valuable cash items for free. These new features are something that cannot be developed in a short amount of time. Within two weeks of the promise, however, all the contents for the next update on Feb. 24 are ready. Accordingly, the users definitely impressed with the speed of the contents implementation.

"Other various contents are currently being developed, but we believed what users have requested and pointed out had to be updated most promptly. That's the attitude behind our preparation of this update," said Roman, the service manager of Valkyrie Sky.

"Apart from this update, we will consider message users have passed on to us as much as possible," said Roman ambitiously, which is parallel to the concept that Valkyrie Sky is a game for users, made by users.

The Feb. 24 update will include the game pad support requested by users, aid magic for new gamers, new quests, the level capability raised to level 60 and a new hell region named 'Nastrond'. Still more various contents are expected to come with the package.

More details about the new update from Valkyrie Sky can be found at its official website:
http://valkyriesky.gamekiss.com.
Next Article
Black Gold Online is getting a new class called Beastmaster, which features a variety of powerful melee attacks, summon skills, and special cr...
by Mikedot
Game designer Brian Gilmore reveals more details about the Siege of Neverwinter event arriving September 18 in Neverwinter.
by MissyS