Valkyrie Sky offering comeback special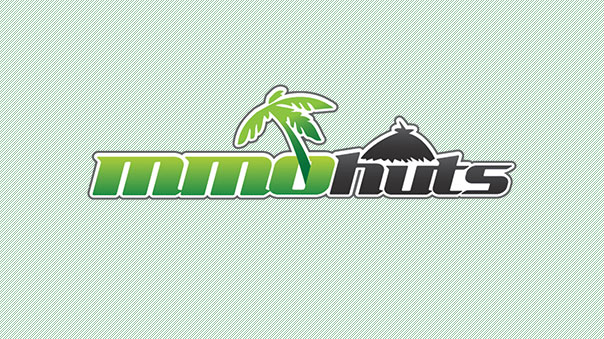 Valkyrie Sky is offering a special deal for players who haven't played the game since February 1st or earlier. Players who return will earn 5 coins as a reward. In addition, another event, "A Lot of Friends," will reward players a Scroll of Recurrence for getting 15 or more friends on a character above level 20.
The Original Press Release:
Valkyrie Sky: Idle users to be awarded coins on come back

The 'Hey Warrior, COME BACK!' event held accompanied by game modifications

Seoul, March 3 – Valkyrie Sky, the shoot'em up MMO of a global game portal GameKiss, is hosting the 'Hey Warrior, COME BACK!' event until March 23 for users who have not played the game since Feb. 1.

During the 'Hey Warrior, COME BACK!' event, any users who have not logged into Valkyrie Sky since Feb. 1 will win rewards when they come back and play the game. The event serves to reintroduce the game, which has been improved through several system patches. "It is aimed to regain the trust of users who might have been disappointed with the game for various reasons and left it", says Joey, the GM of Valkyrie Sky.

In fact, Valkyrie Sky has carried out three major updates in two months since its official launch last year on Dec. 28. Users' requests and feedback were thoroughly reflected in the game's development and modifications.

"We fixed the crash error which occurs when too many users logged in at the same time that had existed since the game's first release. We also let beginners – users below Level 10 – to enjoy the game more by playing the game without losing stamina," said GM Joey. "Furthermore, we added game pad support so that users who are more comfortable with game controllers than to key boards or mouse can enjoy the game, too. The players will be able to feel the real taste of the arcade shooting game now. All the improvements will attract users back to Valkyrie Sky who had once been disappointed with the game." Joey re-emphasized that Valkyrie Sky not only focuses on new users but also continues making an effort for users who play the game and provide feedback.

Apart from 'Hey Warrior, COME BACK!' event, Valkyrie Sky has prepared 'A Lot of Friends' event after carrying out a new update on Feb. 24. The new event will help users enjoy in-game community activities even more. In 'My Valkyrie Sky' event, 100% of the participants will receive awards when they introduce Valkyrie Sky in their blogs or social network sites.

More information about the latest updates and events from Valkyrie Sky can be found at its official website: http://valkyriesky.gamekiss.com.
Next Article
Aeria Games obviously knows Dragon Legion's strength. I can say that if you're looking for a CCG game that can make you keep on coming bac...
by DizzyPW
Wargaming today announced the new advancements to Wargaming.net League tournament gameplay. Beginning next season, the battle format of the Le...
by Mikedot
Punkdrift, LLC, an indie games studio located in the Phoenix metro area, and incubated by the Game CoLab, today announced that its game, Dwell...
by Mikedot