Vainglory Update 1.17 Introduces Battle Royale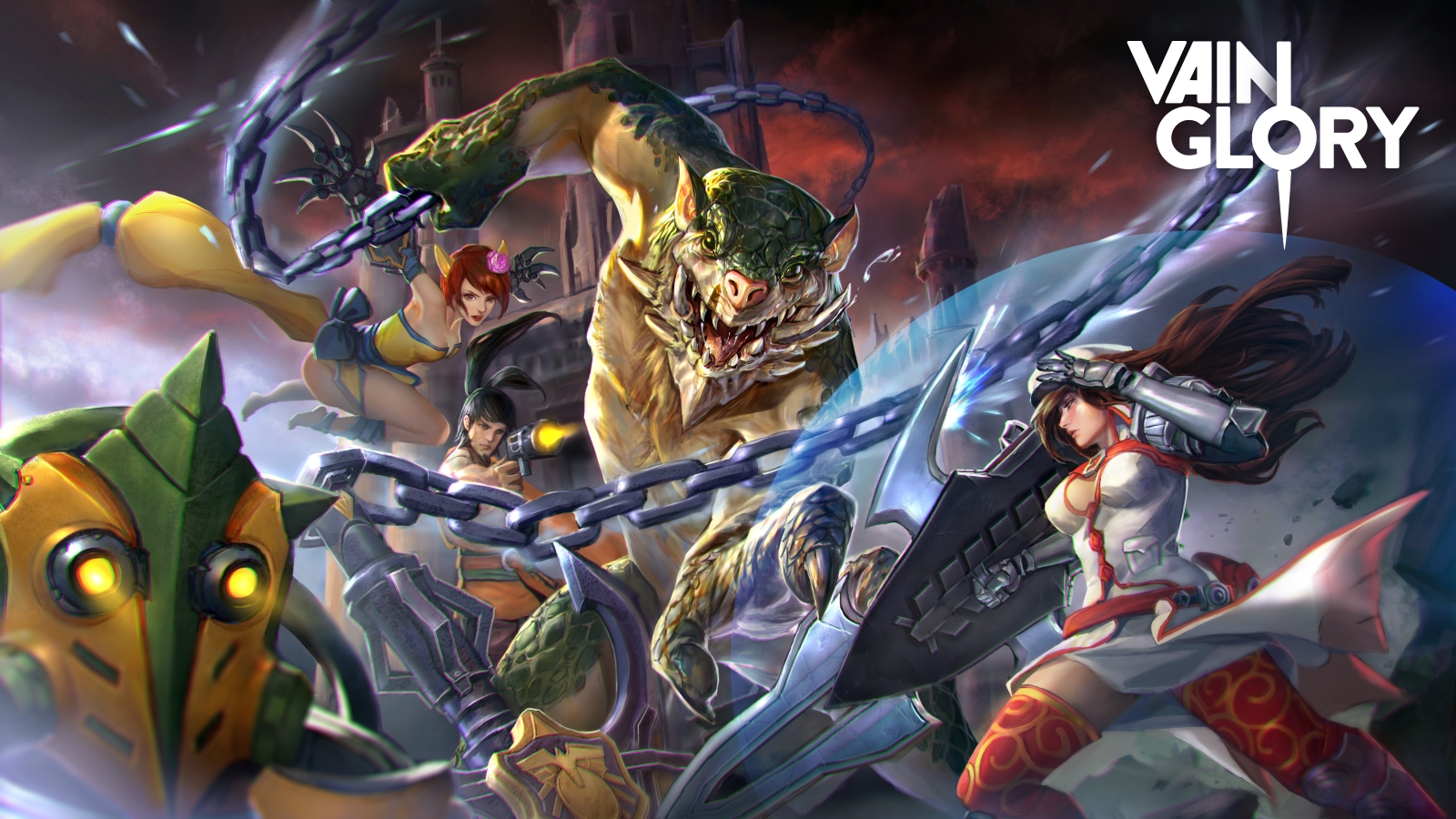 Vainglory's first new game mode since the title officially launched in July 2015, dubbed Battle Royale, is now live with update 1.17.
Battle Royale matches last about 7-10 minutes, compared to Vainglory's typical 20-minute match, so it's perfect for players looking for a quick fix or for those new to real-time competitive games. In this full-fledged game mode, players will be able to public queue just as they would for ranked or casual matches, but Battle Royale will randomly assign them one hero from Vainglory's entire roster, giving players experience with heroes they may not even own yet. Once they leave base, there's no turning back, and jungle barriers thrust players into fast, epic lane-only battles.
Vainglory's 1.17 update also introduces the fierce limited-edition Killer Bunny Rona skin, which players can unlock for free in special Card Event. The Killer Bunny Skin can be unlocked by collecting 20 Killer Bunny Rona cards. After each win of the day, a player gets one card for the skin. Players will have 28 days to collect the 20 cards, until the Rona card event ends during 1.18 downtime. Players can also unlock the skin with ICE, the premium currency in Vainglory. In one the most animation-rich skin ever to appear in Vainglory, Rona's new obsidian axe blades have chips flying away at every hit.
Last but not least, the official Vainglory Collegiate StarLeague will take place in May. Registration runs from May 7-21 at www.cstarleague.com where players can verify their account and then must email admin@cstarleague.com to sign up.  The Vainglory League Spring Season is also in full swing, so be sure to tune into twitch.tv/vaingloryleague starting on April 30 to see who makes it to Spring Season Qualifiers.
For more details on Vainglory update 1.17, check out the update notes here
Mail.RU Games announced the launch of a new update for RiotZone today, designed to ring in the holidays.
by MissyS
Recently, Trove announced its Megalithic update is coming to console, with a bonus themed update for PC.
by Ragachak