Uncharted Waters releases Incan expansion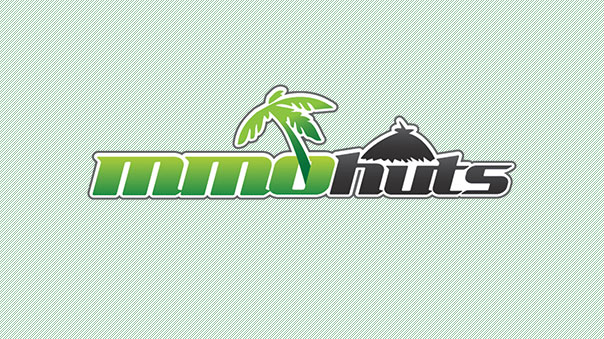 Uncharted Waters Online has announced their latest expansion, adding the Incan civilization, is now live.
The new territory is in Latin America, and houses a new Incan city available only through a special quest. The Panama Canal will be opened, and a new upgraded Master Alchemy skill is available for Alchemists rank 10 or higher, letting players craft new items.
To celebrate, an Epic Investment event is underway, where players can earn three times more influence than a typical investment. The event is available through a quest, and rewards are paid per nation.
Uncharted Waters Online is published by Netmarble, which also publishes Mini Fighter Online.
Uncharted Waters Online Gameplay Screenshot

Source:
Major Uncharted Waters Online Expansion Reveals the Inca Civilization

Celebrate with the Epic Investment Event and harness the new Mastery Alchemy skill

Seoul, South Korea – May 25, 2011
CJ E&M, the leading global entertainment company, today announced the discovery of the Inca civilization and a major update for their seafaring MMO Uncharted Waters Online™. Starting today, players can set sail for this new territory, which also includes new shipping opportunities and the Epic Investment Event. Experienced sailors will also enjoy the new Master Alchemy skill and advanced crafting options. To explore the Incan civilization and cash in on the latest event, dive into Uncharted Waters today!

Set sail for Latin America, as you experience the mysterious culture of the ancient Incan cities. Their self-governing economy and traditions introduce new gameplay elements, and to access this new city, players must complete a special quest. Once done, the Panama Canal trade route provides a dramatic new shipping opportunity between the two oceans. Don't be surprised when European nations light up their cannons in a race to conquer the Incas!

The Incans were known for the ingenuity, thus introducing a new structure of production to the game. Players who have attained Alchemy Skill Rank 10 or higher now can use the upgraded skill Master Alchemy. Unlike the current Alchemy skill, this new ability lets players craft rare and powerful items, depending on the materials and recipes involved.

Epic Investment Event
To celebrate these new discoveries, the Epic Investment Event will help players cash in by increasing their nation's investment share, and thus giving them increased trading power. Epic Investment offers 3 times more influence than a typical investment. The event will be given as a new quest, and compensation will be distributed according to nationality.

The exotic cities of the Inca Civilization provide a unique atmosphere and culture to explore. In addition, players can unlock the Mastery Alchemy skill and expand their influence with the Epic Investment Event.

For more on the recent update, visit the promotion page: http://global.netmarble.com/uwo/expansion/inca.asp

For detailed information about the game and update, visit the Uncharted Waters Online homepage: http://global.netmarble.com/uwo/
Next Article
Rocket League®: The Vinyl Collection is available to pre-order today.
by MissyS
Over one million players now playing since the free-to-play transition in TERA!
by MissyS
Wargaming today announced that Update 1.2 for World of Warplanes is now live in Russia and will be available in Europe and North America on Ma...
by MissyS