Uncharted Waters Online Offers Limited-Time Steam Sale Offers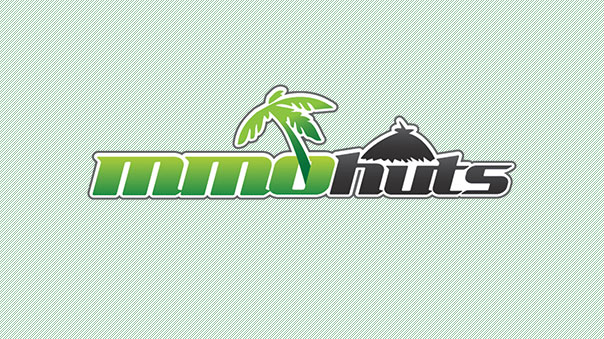 Black Friday comes early this year for players of Uncharted Waters Online, the strategic massively multiplayer online role-playing game (MMORPG) for PC, as all three item packages on Steam are now on sale at a massive 70 percent discount. The sale will continue until Monday, May 27 and on Tuesday, May 28, a new item package will arrive with new in-game content update. The upcoming "Morning Calm" update will open up ports in the historic Korean peninsula for adventurers to explore. Interested players can check out the game on Steam for free, where they can embark on a nautical adventure on the high seas.
The sale includes all three packages available on Steam:
– Steam Booster Pack ($1.49 after discount, originally $4.99) provides a 30 percent experience point boost and faster ship speed for seven days. Additionally, players won't have to return to a port to revive sailors lost at sea with this pack.
– Steam Premium Pack ($2.99 after discount, originally $9.99) rewards players with 200 million ducats (the in-game currency) and provides a 50 percent experience point boost and faster ship speed for seven days. Players will also have a chance to win rare items, including ships.
– Sea Adventure Pack ($11.99 after discount, originally $39.99) endows a sailor with 300 million ducats and a 50 percent experience boost for 15 days. The pack also features exclusive items, including a Custom Arabian Galley, Dragon Crest and Admiral's coat.
On Tuesday, May 28, the game will introduce a new item package along with the Morning Calm content update. With the update, the tranquil and picturesque beauty of the Korean peninsula will be ripe for exploring. Furthermore, the new item package will help players easily change their jobs while sailing the world to expand their horizon.
Spooky events lined up for Gamigo's Fiesta Online and King of Kings 3.
by MissyS
GAMEVIL released a new MMORPG today with beautiful 3D visuals, 20 vs. 20 battles and endless war in Talion.
by Ragachak
Developer and publisher 101XP have officially opened the gates to Jade Dynasty mobile.
by Ragachak