Uncharted Waters Online begins open beta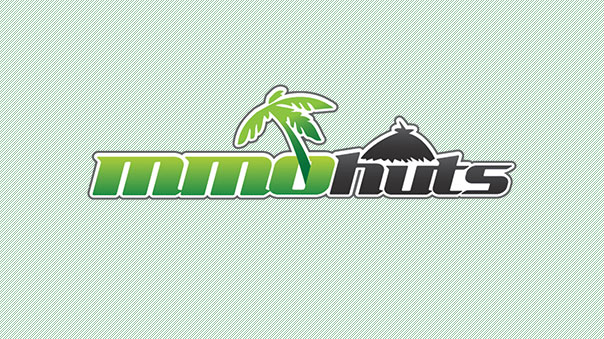 Fans of the Uncharted Waters series should be happy to know that Uncharted Waters Online begins open beta on Friday, October 1st. The open beta client is already available for download ahead of the servers opening. If you previously played in the closed beta, make sure to uninstall the old client as it will not work or update to the new version.
Several events, prizes, and more are planned for the new phase of open beta. The nautical MMO lets players choose one of six nations, sail the seas, and master 75 professions and 100 skills.
Uncharted Waters Online is being published by Netmarble, who also publishes Mini Fighter and Prius Online.
Uncharted Waters Online  Gameplay Screenshot
Source:
Uncharted WatersTM Online Charts Course for Open Beta

Los Angeles – Sept. 29, 2010 – Netmarble, game portal from CJ Internet, a global entertainment company dedicated to enriching people's live through fun, social and massive online gaming, has entered open beta for its highly anticipated historical massively multi-player online role-playing game (MMORPG) Uncharted WatersTM Online. Developed by TECMO KOEI GAMES, Uncharted WatersTM Online is making its North American and European debut, bringing U.S. players adventure on the high seas, tense pirate battles and the chance to make history.

"Uncharted WatersTM Online is now open to anyone and everyone who wants to be a part of the Age of Exploration on the stormy seas," said Takeda Tomokazu, producer, TECMO KOEI GAMES. "Whether you're a trailblazing adventurer, a savvy trader or a rough-and-ready pirate, there's a place for you in our expansive online world – the opportunity to set your own course and set sail for the pages of history awaits you."

Set between the fifteenth and seventeenth centuries, Uncharted WatersTM Online players will have the chance to conquer hundreds of neutral cities to ensure that their nation becomes the world's leading power. Sailors can choose to fly the flag of one of six nations: England, The Netherlands, France, Spain, Portugal or Venice, buying or building ships to ready for battle, trade routes or exploration of new worlds. Featuring nearly endless lands to visit, thousands of artifacts to discover and more than 75 professions and 100 skills to master, Uncharted WatersTM Online offers ample game play for hardcore and casual players alike.

For more information or to join the open beta, please visit the official Uncharted WatersTM Online website at: http://global.netmarble.com/uwo/.
Next Article
NCSOFT® and Carbine Studios today revealed initial details on the business model for WildStar, the much anticipated sci-fi MMO, outlining the...
by MissyS
Turbine has announced the next upcoming expansion for The Lord of the Rings Online: Riders of Rohan.
by MissyS
Warframe, Digital Extremes' space ninja game for PC, PS4 (and soon Xbox One) is taking on Gamescom in an entirely new way this year with ...
by MissyS