Uncharted Waters Online begins closed beta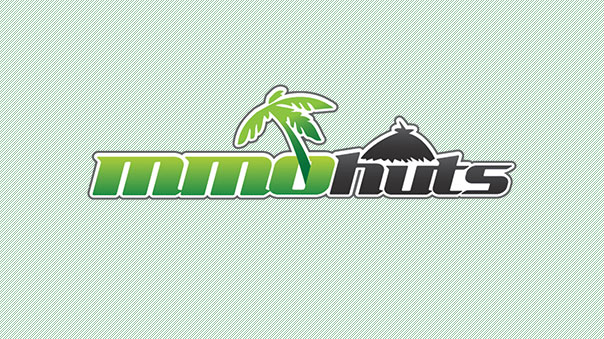 CJ Internet has announced that the closed beta phase of testing for Uncharted Waters Online is beginning next week.
The client will be available for download on Friday, August 20th, and the beta itself will run from August 25th until September 6th. During the beta test, the entire campaign and world will be available for players to go through and explore. Players can also get the chance to be a Game Assistant and help CJ Internet moderate the community.
Uncharted Waters Online Gameplay Screenshot
The Original Press Release:
CJ Internet and TECMO KOEI GAMES announce the closed beta test of TM Online>

Seoul, Korea 18th August 2010.
Following the recent announcement at E3, that <Uncharted WatersTM Online>(THE "UWO") is finally coming to the West, publisher CJ Internet today, are excited to announce that the closed beta test site is open.

Participants will be able to download the game client from 20th of August and get ready for the closed beta test that will begin on Wednesday 25th August, and lasts through to Monday 6th September.

The closed beta test for <UWO> will offer participants the complete campaign. Users will get to travel from the tutorial, right the way up through the ranks and across the world.
There are vast areas to explore and conquer, coupled with game play elements and styles that come together to deliver a more realistic and compelling MMORPG experience that rewards players' efforts.

During the closed beta test period, players will be able to register their interest to become an '<UWO> in-game supporter', named by CJ Internet as Game Assistant (THE "GA"). GA will be able to moderate and manage discussions within CJ Internet's <UWO> forum. Privileges and benefits for GA's will be announced when the game enters open beta.
To date, Netmarble has been building relationships with the <UWO> community via Facebook and Twitter updates, as well as sharing the latest information on game play features.
CJ Internet has placed great emphasis on the importance of social media for <UWO> players in the West with the support of a dedicated community manager.

Fans and followers alike on the official Facebook and Twitter profiles have already expressed their excitement and desire to play the game. Many fans of the original Uncharted WatersTM Series that the MMORPG is based upon have been waiting years for this opportunity to come.

Fan sites, blogs sites and Wikipedia pages have already been set up following E3, ready to chart the voyage of this epic MMORPG.

For more information about Uncharted WatersTM Online, and to sign up for the closed beta test visit: http://global.netmarble.com/uwo/
Join in with the official UWO community conversation on Facebook http://www.facebook.com/OfficialUnchartedWaters and Twitter http://www.twitter.com/UWO_News
Next Article
Neverwinter: Strongholds – the seventh expansion for the action MMORPG – will arrive on Xbox One Nov. 3.
by MissyS
Soul of Guardian has announced a new PvP update.
by MissyS