Twelve Sky shuts down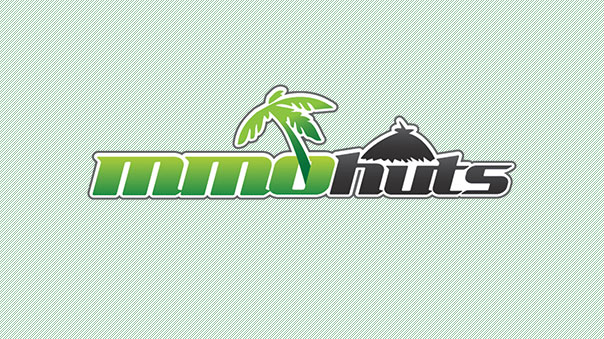 Aeria Games has announced that Twelve Sky (aka 12Sky), the predecessor to Twelve Sky Two, is being shut down.
Aeria cites the shutdown cause as being "due to a severe lack of commitment from the developers to fix critical issues and continue developing quality content." The Twelve Sky servers are scheduled to be taken down on 4/30/2010, with the item mall closing on 4/13/2010.
Players who have contributed monetarily ($20 or more) to the game within the last 90 days will get a 100% Rebate of AP, and all players will get an email with several offers to other Aeria Games and closed betas.
Until the servers shut down, players will be able to get 9x Character Experience Gain, 9X Drop Rate, no experience loss, random monsters spawns/invasions, and item giveaways. Fans of the game are encouraged to play Twelve Sky 2, an upgraded version of the game which is also hosted by Aeria.
Announcement:
It is with a heavy heart we make the following important announcement:

Here at Aeria Games we are committed to publishing high quality games with regular content updates, bug fixes and events. Unfortunately our high standards were no longer being met with regards to Twelve Sky. It is for these and many other reasons we have no choice but to close down Twelve Sky.

We are sad to announce that due to a severe lack of commitment from the developers to fix critical issues and continue developing quality content the Twelve Sky servers are scheduled to be taken down on 4/30/2010, with the item mall closing on 4/13/2010.

Players who have contributed monetarily to the game within the last 90 days can expect a full 100% Rebate of AP within the next couple weeks (contribution must have been greater than $20 cumulatively). In addition all active Twelve Sky players will receive an email with a number of offers including special packages in Twelve Sky 2 and special invitations to the Closed Beta's of our upcoming games.

Everyone from Team Twelve Sky would like to thank all our beloved players whom have been a part of our family that we call Twelve Sky 1. Our memories of the all the fun times and friendships we have forged will forever stay with us as we continue on in our journeys and new experiences that lie in our futures. Let us celebrate the life of Twelve Sky 1 in style so we may forever remember the good times we have had with the following permanent changes till the clock run outs.

A few of us here wanted to share their thoughts and feelings on this decision.

GM Valkyrie wrote:

Even though I have moved on to other projects, Twelve Sky always remained a fond memory and I still sometimes miss those midnight and 2am secret button mashing experiments. I came to Aeria after a long time as a volunteer, and working on Twelve Sky was a dream come true. I have a lot of memories from the game, as a player and a GM through good and bad, and my going-away party was one of my favorite events. Sure it was sad, but everyone came together for a good time, with drinking and duels and monsters!
I think this affects us all, to varying degrees. I want to deny it, to cry and scream and rant, but that's just not professional and I don't want the office to make fun of me for the rest of my career. In the end, I just want to say thank you. Some of you were around when I was a GM for TS1, and you were a part of the community that convinced me that I have the best job I could ever hope to find.

AndoSky wrote:

Twelve Sky was the game I was hired to launch and then run when I started at Aeria Games almost 3 years ago. Therefore it's always been close to my heart even though I later moved on to work on other games here.
So I'll be honest and say that it saddens me to see this legendary game coming to an end here at Aeria. I hope the great community that adopted Twelve Sky over the years enjoyed playing it as much as I enjoyed working on it.

GMAracton wrote:

When I first started at Aeria Games I sat directly next to GMSt7 arke, who at the time was beta testing Twelve Sky. I remember trying to get work done over the sounds of Starke going " Aw SNAP" and "Dude look at this LOOK at this". He was referring to the brutal and often awesome imagery found within Twelve Sky. I think he knew at that particular moment that the game was going to be a hit. I however still knew nothing (not much has changed) and just thought he was insane.

But it turns out he was right, and Twelve Sky went on to become one of Aeria Games largest communities. Filled with interesting people who also loved to watch people get decapitated. So perhaps in retrospect it was I that was crazy.

Twelve Sky has had a good long life and I am happy that it has provided so much joy to so many. So here's to you Twelve Sky, thanks for being awesome and bringing new meaning to the word "OMGWTFBBQDECAPITATIONFATAL1TY".

Superman0X wrote:

TwelveSky 1 was a great game. At its core, it has a PvP system that just works. It didn't need anything fancy… It was just fun. However, nothing can last forever, and despite having been a lot of fun, it is time for this game to move on… so we can remember its glory, rather than its downfall. There were many great people that played this game… and I look forward to them telling me how every new game 'Isnt TwelveSky'.

GMelectro wrote:

I can't count the endless memories I've forged watching over Twelve Sky 1 since my first day at Aeria Games. My hopes are that the great experiences we've had through all this time will be a lasting impression that continues with all of us. *Sniff* I'll remember fondly of all the great players that I've squished with countless monster spawns and the hordes of golden chickens that would light up the sky.

So let's celebrate the life our beloved with a calabash toast like we know how to do

Forever 12Sky 4 life

Come join us as we say farewell to a dear friend Twelve Sky 1 and celebrate its legacy in proper style with:
-9X Character Experience Gain
-9X Drop Rate
-No experience loss
-Random monsters spawns/invasions
-Item giveaways

"Carpe diem! Rejoice while you are alive; enjoy the day; live life to the fullest; make the most of what you have. It is later than you think."
– Horace
Next Article
Netmarble launched their latest action-RPG today, Destiny Knights for both iOS and Android players in over 120 countries.
by Ragachak
Players of the hit MMO, FINAL FANTASY® XIV, can now battle one another in the Feast, a new PvP mode released with Patch 3.21
by MissyS
Hero Defense - Haunted Island will release a multiplayer mode on Steam as a free update on Friday the 13th of May, 2016.
by MissyS