True Games now UTV True Games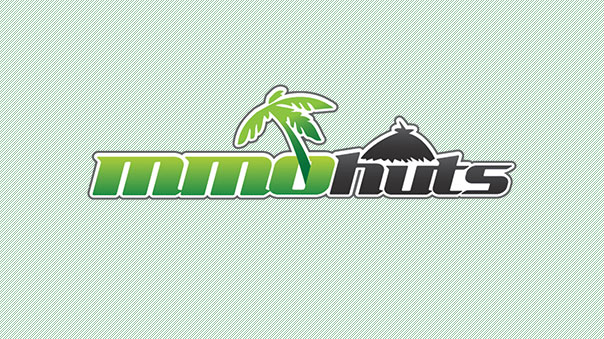 The publisher of Warrior Epic and Mytheon, True Games, has now shifted its company title to UTV True Games.
The "UTV" comes from UTV Software Communications Ltd, a media company in India who holds a majority stake in the company. No staffing or other major changes occurred with the company name transition. UTV True Games continues to operate its two offices in Austin, Texas and Beijing, China.
In addition to its two known titles, UTV True Games announced that they have signed a deal for a third title with another online game developer.
The Original Press Release:
TRUE GAMES INTERACTIVE TO BECOME UTV TRUE GAMES

UTV True Games Looks To Aggressively Expand Its Global Game Development And Publishing Operations

AUSTIN, Texas (May 24, 2010) – True Games, an international publisher of multi-player online games, today announced that it will immediately begin operating under the name UTV True Games as part of its commitment to UTV Software Communications Ltd (UTV), which holds a majority strategic stake in the company. All of the company's management, operations and development remain in place. The company is headquartered in Austin, Texas where it has a product development studio in addition to its publishing operations. The company also has a development studio in Beijing, China.

"When I first started True Games, I had a vision of where I wanted to take this company. The strides we have made in building internal development teams in both Austin and Beijing, while building one of the industry's most comprehensive digital publishing platforms has exceeded even my expectations and much of that is due to the support that we have received from UTV," said Jeff Lujan, Founder and CEO of True Games Interactive. "We have had a great working relationship with them and it is an honor to become a part of the UTV brand."

UTV has held a majority strategic stake in True Games since the company was founded in late 2008. Over the last several years the two companies have worked together to build a world-class management team of industry veterans, two internal product development studios, a state-of-the-art gaming platform and a slate of successful and highly-anticipated online video game products. The company's U.S.
development studio is based in Austin, where it is working on an unannounced MMO project. The company's Asian development studio is based in Beijing, China and supports the ongoing development of the company's first product, Warrior Epic, in addition to the current development of its second title.

UTV True Games continues to pursue and utilize the talents of external development studios such as its partner, Petroglyph, who is developing the highly -anticipated mythology-based game, Mytheon. UTV True Games has also recently signed another unannounced project with a leading online game developer.

For more information about the company and its products visit www.truegames.com.
Next Article
Starting today in Lineage 2: Revolution, players will be able to access new summer-themed content, including swimsuits.
by Ragachak
The Gamma phase is the final stepping stone en route to launch and is open to everyone who helped crowdfund development via Kickstarter or Fro...
by Mikedot