Trove: Bomber Royale Receives Update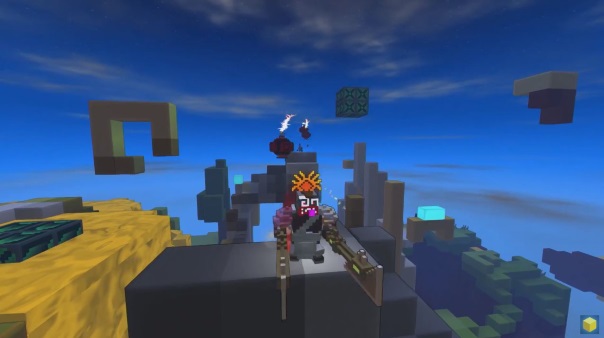 A new update for Trove goes live today, as well as the new PVP mode, Trove: Battle Royale. This will introduce the "Blast Cam" to Battle Royale, which lets players see the action from the perspective of their opponents after they meet their demise. Players can use this to adjust their strategy by tailing their opponents and figure out how to get the upper hand on them in this fast-and-furious mode. The latest update also brings along a host of quality of life improvements, including increased responsiveness, leaderboard updates, XP tweaks for Bomber Royale, and tons of other great additions and fixes. The patch notes can be found below.
Additionally, players who tune into the Trove livestream on Twitch this Friday, August 10, 2018, from 12:30 – 1:30 PM PDT will be able to earn a Magic Trove Carpet mount for use in the game! For the full details on how to participate and earn the Twitch Drop, please visit the Trove blog post.
4:33 Creative Labs is at it again with a free-to-play squad based unit collecting mobile game, Monster Super League.
by Ojogo
JamesBl0nde Re-hosts the epic PAX South ArenaNet Guild Wars 2 live stream showing off brand new content beyond the Point of No Return!
by JamesBl0nde