TRIPLECHAIN Launches Official Media Channels for Upcoming Strategy/Puzzle RPG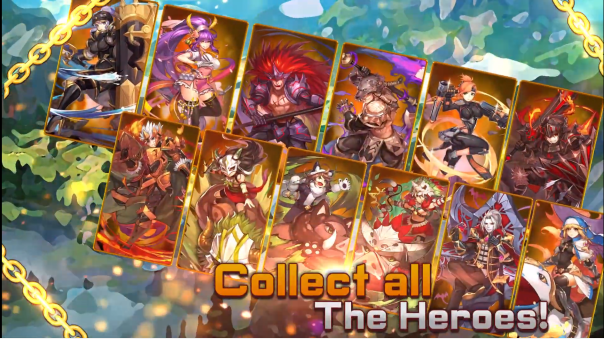 CUBINET is a member of 7 Senses Group, and have released social media channels for TripleChain. TripleChain is a strategy and puzzle RPG, coming to Google Play and the App Store in 3rd Quarter 2019. TripleChain will fuse puzzle games and hero collection together, and players will have to strategize and battle to create success. TripleChain will offer challenging story modes, 2D graphics and plenty of PVP/PVE to tackle for players of all ages.
In TripleChain, players start their journey with one hero in their team of mercenaries. Join the adventure of Lionel, a warrior, who is on a mission to seek for his lost memories. He is joined by an ally named Christina, a powerful wizard. Along the way, they will meet several more companions as they face tougher enemies as they progress through the story in-game. TripleChain also launched a host of social media channels, which are linked below.
FreeStyle 2: Street Basketball is hosting a draft event from October 20 until November 23.
by MissyS
The Tree of Savior team has announced that the English/International version of the game will begin beta testing in August.
by MissyS
The secrets of Chult's Trickster Gods hold the key to defeating Acererak's death curse in Neverwinter: Lost City of Omu.
by Ragachak