Trion Worlds Hosts Several Holiday Events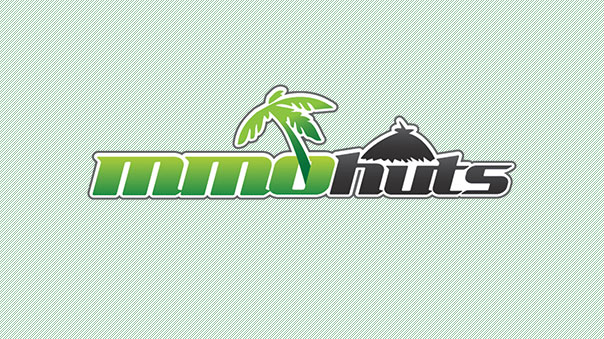 Trion Worlds is currently hosting a handful of different holiday events for their current lineup of titles, including ArcheAge and Defiance.
ArcheAge – Winter Maiden Festival Has Arrived
Our first Winter Maiden Festival has arrived in ArcheAge with new in-game events and seasonal items in tow! Earn prize boxes while playing to collect tokens for holiday-inspired hats. Build snowmen by collecting snow from defeated enemies. Decorate your very own Winter Maiden Festival tree to receive special gifts!
New adventures are also afoot. Sea of Drowned Love, a new level-50 dungeon located in the sunken ruins near Freedich Island, is now accessible to the brave and adventurous. Meanwhile, the Red Dragon and his Wyrmkin minions have been spotted rampaging through Karkasse Ridgelands. Gather your allies and face this terrifying open-world raid boss to win draconic gear from a forgotten era!
Duration: December 18, 2014 to January 8, 2015.
Find out more about ArcheAge here: www.archeagegame.com

—
Defiance – Holidays Arrive in new Paradise Solstice Celebration!
Ark hunters,
Winter can be a trying time for the denizens of the New Frontier. The daily struggle for food and water is complicated by the dangers of exposure. The frontier has a cold, unforgiving heart, and winter lets that frigidity pour out. This is why the people of Paradise still celebrate the old Solstice traditions of feasts, fun, and warm fires. Who could protest such joviality?
The Volge.
If you wanted to know, Volge hate fun. If you think you've seen an angry Volge, wait until you've seen a Volge covered in snow. Cranky.
We figured if the Volge were dead-set on crashing our Solstice celebrations, we'd just have to make them a part of it – along with a new line of Radiant Solstice weapons that use radiation damage to cut through those hardened Volge hides and dive right to their hearts. (Don't worry, their hearts won't be growing three sizes larger. Their hearts will stop. I assure you. If the irradiated bullets don't finish the job, then the Saturnalia synergy will. It's like a party and every bullet is invited.)
In addition to the Celebration's Solstice Strike arkfalls, festive outfits, and heaps of seasonal loot, Ara Shondu is offering a special bounty for ark hunters who are ready to face the Volge now through Jan. 5. Stop enough Volge attacks, and you'll be invited to Shondu's Consulate to collect a gift of epic Radiant Solstice weapons.
If you collect five of these gifts in a single week, you can return to the Consulate and collect a special present containing one of twelve named legendary weapons – and yes, you may notice a pattern…
Paradise Solstice Celebration Legendary Weapons
DC-1 Partridge
DC-2 Turtle Dove
DC-3 French Hen
DC-4 Calling Bird
DC-5 Golden Ring
DC-6 Laying Goose
DC-7 Swimming Swam
DC-8 Milking Maid
DC-9 Dancing Lady
DC-10 Leaping Lord
DC-11 Piper
DC-12 Drummer
If you're more interested in the peaceful side of this year's celebration, the Tarr Family is sponsoring a scavenger hunt of a sort. Nine unusual reindeer have been spotted across the New Frontier, and the Tarrs will pay good money to anyone who can track them all down.
So, my good ark hunters, the call has gone out. Find Dancer. Find Prancer. And, above all, find the elusive Rudolph with his nose so bright….
Duration: December 17, 2014 to January 5, 2015.
Find out more about Defiance here: http://www.defiance.com/en/

—
RIFT – Where in the Planes is Grandfather Frost?
It's time to deck the halls, stoke the fire, and … WAIT, where is Grandfather Frost?!
Fae Yule has returned to RIFT with a ton of new presents in tow, but our jolly master of ceremonies is nowhere to be found. Now through Jan. 7 you can launch Minions on a series of missions to find the absent bogling while you collect new seasonal loot, battle the Golden Devourer world boss, and spread holiday cheer throughout the planes!
New Quests & World Boss
Fae Yule is catching on in the Plane of Water, with new holiday quests appearing at Ghar Station Mem, Ghar Station Rosh, and Port Scuddra. Stock up on Unique Snowflakes as you help the Ghar dream up presents, settle the score between Treants and a winter werewolf, and help the greedy Captain Jake Skyeling retrieve his booty. Then head to the Dendrome for a showdown with the season's deadliest Grinch, the new Golden Devourer raid boss!
New Minions
Frost may be missing, but all-new holiday Minions are here to save the day. Unwrap a Fae Yule Minion Pack from the in-game store to enlist the help of Nightbringer, Atrophinius, Yulogon, and more. Rumor has it their new Fae Yule Minion Adventures can lead the way to Frost (and even unlock him as your own!).
Pets, Portraits, Weapons, And More
Take time out from the mead-fueled merriments to browse the host of new Pets, Planar Essences, festive Dimension Items, and Costume Weapons debuting this year. Scoop them up for Snowflakes or Credits, check out our new event cloak and (animated!) Player Portrait, or get a Fae Yule Supply Crate for a chance at a 2014 signature Merry Mink mount!
PLUS Classic Fae Yule
Dive into familiar Fae Yule adventures from Freemarch, Silverwood, and Scarwood Reach to Cape Jule, Pelladane, and Ashora. Each zone features a village to build and decorate in the spirit of the season. Completing each village will unlock a special vendor and reveal gifts that the Fae have stolen and strewn about the zone. Collect the Fae's treasures to complete classic artifact sets!
A Very Merry Whitefall Steppes
Battle in an extra-wintery Whitefall Steppes where one person is "gifted" with a special Yuletide form. Stock your base with presents to win, but don't be caught holding the Fae Yule Cake.
And Bonus Rewards!
This year we're adding extra rewards for completing level 65 Expert Dungeons, as well as a special Weekly Quest called Faelight Sparkle. Finish various Faelight activities to collect a Raid 1 item every week during Fae Yule!
Duration: December 11, 2014 to January 7, 2015.
Find out more about RIFT here: www.riftgame.com

—
Trove – The Coolest Time of the Year
Snowfest, the annual winter event for Trovians, is available now through Jan. 5, 2015! Sleigh your way to Snowfest, the new holiday event taking Trove by storm. Winter weather is blanketing the Hub with snow, cheer, and no shortage of presents!
Collect Snowfest Mystery Boxes filled with seasonal goodies by vanquishing Adventure World enemies and completing high-level Shadow Arenas throughout Trove. Each Box has a chance to contain decorative recipes, snowballs, and more – including a rare Snug Snowman Mount and Laden Sleigh Mag Rider. You can also guarantee rare loot drops by opening your Snowfest Mystery Boxes with Golden Keys from the in-game store!
Craft your very own Festive Pemblock, and don't forget to visit the in-game store for a special Santa Barbarian costume and Rudolph Raptor!
Duration: December 16, 2014 to January 5, 2015.
Find more about Trove here: www.trovegame.com

Next Article
Explore Kvaris, the new snowy region and continue the PSO2: NGS story in Chapter 3!
by MissyS
NetEase launched their latest battle royale title for iOS and Android today, by the name of Cyber Hunter.
by Ragachak