Trickster Online releases Chaos Tower update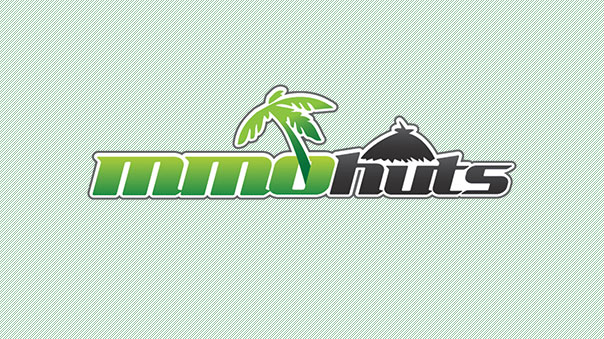 Players of Trickster Online are being treated to a new Chaos Tower update today, the first major content update since October.
The update introduces new NPCs and quests (repeatable and scenario) to the 72-floor Chaos Tower, a dungeon available at Caballa Relics. The update also introduces a weapon forging system, letting players combine loot from Chaos Tower into new and powerful weapons, and new honor titles for completing new achievements.
Trickster Online is published by SG Interactive, which also publishes Grand Chase and Project Blackout.
Trickster Online: Chaos Tower Gameplay Screenshot

Source:
"The Chaos Tower" Brings 72 Floors of New Challenges in Trickster Online's Latest Update

Irvine, Calif. – Dec. 8, 2011 – Gamers in SG Interactive's fantasy massively multiplayer online role-playing game, Trickster Online, must brace themselves for the biggest challenge yet – the deadly Chaos Tower. As the first new tower dungeon and major content update since October, the Chaos Tower will bring hours of never before seen playable content for seasoned warriors. Interested players can brave the challenges of the Chaos Tower by registering for free at the game's official site.

The Chaos Tower update will include new NPCs and a variety of quests, both scenario and repeatable ones, spread over 72 floors chock full of enemies, traps and challenges. The entrance to the Chaos Tower will be conveniently located at Caballa Relics for easy access. Despite the dangers, there will be plenty of rewards for players willing to take the risk. A new weapon forging system will allow players to create more powerful weapons by combining the same items from the Chaos Tower loot. The latest update will also bring new honor titles, which can be unlocked by completing certain achievements.

The Trickster Online story is about a bourgeois billionaire Don Cavalier, founder and former leader of the Megalo Company – the world's biggest and best game company. Before he died, he hid his fortune in Caballa Island, a desert island in the middle of the Pacific Ocean. Gamers and adventurers must dig for the lost treasure in the form of magical card. The Chaos Tower update brings players one step closer to finding the magnificent fortune left by Don Cavalier.
Next Article
In Akasch Invasion, ArcheAge will receive a new ranged skillset, a breathtaking new zone with lore packed quests, and a challenging new raid.
by MissyS
It has returned! The ever-popular MMO Beat 'Em Up, Dungeon Fighter Online (DFO) has been revealed recently by Neople.
by Mikedot
Auto Club Revolution announces that RUF cars are coming to the ACR garage.
by MissyS