Tribes Ascend Becomes an eSport Title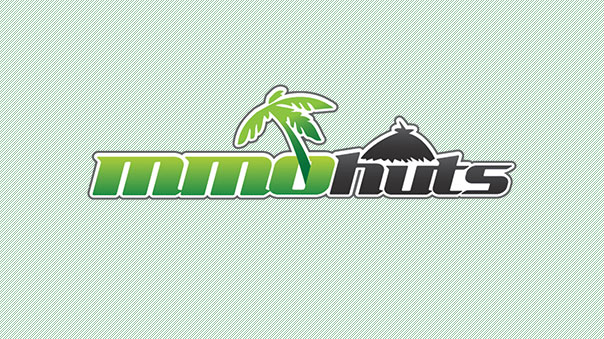 Tribes Ascend has been announced as part of the season three competition for the NASL.  The game was shown at the season two finals, and was built with competition in the eSports field in mind.  It is the first FPS to be featured by the NASL, which features over 80 competitive players across its two tournaments.  Players are encouraged to sign up for closed beta on the Tribes Ascend website to take part in the action.
Tribes Ascend is published by Hi-Rez Studios, who also publishes Global Agenda.
Tribes Ascend eSport Showcase:
Source:
Hi-Rez Studios and NASL Announce Tribes: Ascend as eSport Promotional Title

Tribes: Ascend To Make eSports Debut in NASL Season Three

ONTARIO, CALIFORNIA – December 5, 2011 – Hi-Rez Studios showcased their new free-to-play, first person shooter Tribes: Ascend at the North American Star League (NASL) Season 2 Finals this past weekend.

The NASL is a premier broadcaster of eSports and includes more than 80 of the world's top professional players between its two existing tournaments, with many more competing each season for a coveted spot in the league.

Tribes: Ascend is the first FPS to be selected for inclusion by the NASL and will be featured as a Promotional Title throughout their third season.  Supporting this announcement is a new video (http://www.youtube.com/watch?v=bcNnU3D5rHc)  highlighting skill-based combat within Tribes: Ascend.

Tribes: Ascend is a new game within the lauded sci-fi shooter franchise Tribes.  The original game, Starsiege: Tribes, was one of the first multiplayer only online games and has been cited as a grassroots early influence on eSports and shoutcasting. Building upon this legacy, the new Tribes: Ascend has been designed from the ground up with competitive eSports in mind, making it an ideal addition to the NASL.

"As developers, we are excited to offer a fast paced, high skill-ceiling shooter for this generation of gamers." says Todd Harris, Hi-Rez Studios COO.  "Tribes: Ascend and NASL are a great fit in terms of dedication to competition and high-quality, high-engagement content."

Players looking for more information about NASL can visit NASL.tv and find the broadcast of the second season Grand Finals.

Players interested in joining the Closed Beta for Tribes: Ascend can register for an invitation at www.tribesascend.com

Find Tribes: Ascend on Facebook at www.facebook.com/tribesascend
Next Article
Sara is Missing, or SIM. is like a cautionary tale/story that you shouldn't fiddle with other people's phone.
by Ojogo
Sony Online Entertainment has announced the tournaments to be offered at SOE Live (previously Fan Faire) in October, with thousands in dollars...
by MissyS
Fan-favorite in the Pirates franchise, Captain Hector Barbossa joins Joycity's Pirates of the Caribbean: Tides of War.
by Ragachak