Total Domination: Remade for iOS mobile platforms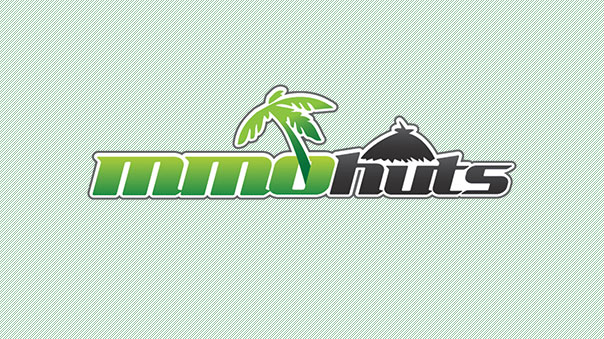 Plarium, a leading mobile and social game developer, has launched a host of updates for their flagship mobile RTS strategy game Total Domination: Reborn. The update includes the addition of Emitters, new characters and artillery units.
Total Domination™: Reborn has already been incredibly popular, with over 30 million installs on the web and has now reached the top 15 spot for strategy games on iTunes in the US.
To complement the addition of Emitters, which are fortresses located on the global map that Clans secure in order to maintain their ranking and prestige, Plarium is releasing a new Imperial Map, capable of zooming up to 3 times normal visibility for more precise scouting of the terrain.
The Imperial map is a new scale on the game map that displays Clans according to their political influence; along with the location of Emitters and their current upgrade levels. Captured Emitters will appear on the map with the occupying Clan's logo. To view the Imperial Map, select one of the scale buttons in the upper left corner of the screen or pinch close to zoom out.
The Emitters may be heavily defended by Stalkers, Mutants, and the occupying forces of rival Clans – so attempting a successful attack will require careful planning and execution. Once a Clan has captured an Emitter, its members must pool their resources towards upgrading it. Upgrades and additional fuel will increase an Emitter's Defensive Bonus during attacks, along with its overall output capacity.
As clans capture Emitters – they are shown on the new map view. The more Emitters the Clan captures – the bigger the area or range it controls on the Imperial Map. Emitters can be upgraded up to level 5 using resources. This also expands the range. Clans can capture any Emitter, even those that are occupied by a rival clan. Following these new updates, Clan rankings will be organized according to their range in the Wasteland.
Valerie Korzh, Lead Project coordinator for Plarium's Mobile Gaming Department explained in further detail: "We are currently at the stage where we provide enough individual challenges within TD: Reborn, and now want to focus on the expansion of the MMO aspects of the game. We believe the players will rise to a whole new level of mobile MMO challenges and appreciate the new and enhanced capabilities that the imperial map brings in terms of co-operative play".
For more info, visit https://itunes.apple.com/us/app/total-domination-reborn/id523660889?mt=8
Next Article
Wildstar: New Details on Star-Comm Basin Revealed - The battle over Star-Comm Basin has begun!
by Mikedot
The free-to-play version of Star Trek Online is now live today for all gamers to enjoy.
by MissyS
Independent developer Keen Software House has announced that their space-based sandbox game, Space Engineers, which has become a viral hit on ...
by Mikedot