Tome November Steam Launch Announced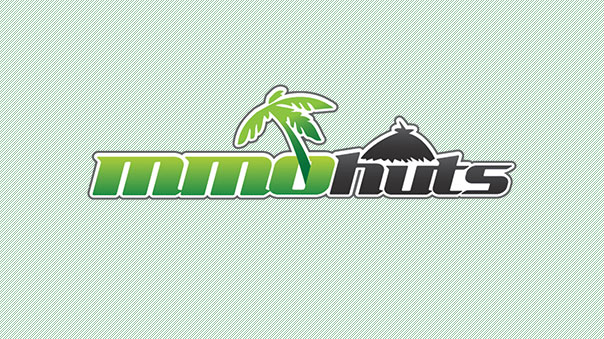 KIXEYE today revealed that their upcoming MOBA, TOME: Immortal Arena, will launch on Steam on November 21st. Coinciding with this launch, TOME: Immortal Arena will also debut a new 5v5 map called "Sanctuary."
With development led by renowned game veterans Rade Stojsavljevic (Command & Conquer, Blade Runner) and Shawn Carnes (League of Legends, World of Warcraft), TOME: Immortal Arena advances the MOBA genre to its action-first brawler core. Emphasizing combat and action over laning and grinding, matches average 10-20 minutes in length, ensuring that while the road to arena glory may be brutal – it will never be boring.
Welcoming both experienced and novice players into the ring, TOME: Immortal Arena has been strategically designed to make the MOBA genre fun and exciting, while eliminating unintuitive elements. Traditional MOBA gameplay mechanics like last-hitting, returning to base fountains for healing, and complex item recipes have been removed, setting the pace for quicker, action-packed combat where players rarely leave the frontlines of battle.
"Every design decision in TOME: Immortal Arena, translates to a faster-paced, more action focused player experience," stated Rade Stojsavljevic of KIXEYE. "We've been tuning the game for the past several months in Closed Beta and are thrilled to bring the game to the Steam community with new combat-focused gameplay that distills the best things about the genre into a fresh MOBA experience."
TOME: Immortal Arena is free-to-play, and will be available on Steam on November 21st, 2014. A genre expanding 7v7 map is currently in development with more details to be revealed in the coming months. Visit the TOME: Immortal Arena Steam game page.
For more information, visit www.tomeimmortalarena.com. To receive the latest updates and news about TOME: Immortal Arena and KIXEYE, LIKE us on Facebook at www.facebook.com/tomeimmortalarena or follow us on Twitter @TOME.
Next Article
When it comes to strategy RPGs, one of my go to genres, my favorite is Square Enix's Final Fantasy Tactics.
by Ojogo
After passing 300 million downloads in July 2013, leading mobile games publisher GAMEVIL has now surpassed 400 million mobile game downloads. ...
by Mikedot