THQ Ice Shuts Down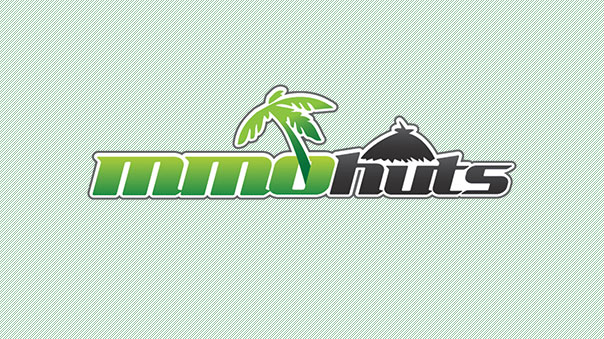 Many Western gaming companies are starting to get involved in the free to play market. Of course some of them are enjoying more success than others with the transition. It seems THQ's first stab at it hasn't gone so well. THQ Ice which was supposed to publish multiple titles has shut down after the closure of their first and only game, Dragonica Online.
Dragonica Online – THQ ICE's First and Only Game
Dragonica itself is just fine, the North American license will be transferred over to WarpPortal, a new gaming portal owned and operated by Gravity Inc. This initial failure hasn't discouraged THQ, in fact they are moving on with a more ambitious project in the form of Company of Heroes Online. It is a real time strategy game that includes the single player campaigns found in the previous games of the series, and new MMO style enhancements.
Dragonica Online players looking to learn more about how to transfer their characters to the new service should read the official post now appearing as the THQ Ice homepage:
Full Release:
Dragonica Online – Service Transition Announcement

Dear Dragonicans,

As of August 31st 2010, North American operations of Dragonica Online on thqice.com is suspended. The service of Dragonica is being transitioned to another game publisher. Our team is currently working with the new publisher and with game developer Barunson Interactive for the service transition, so you may join Gatto, Amy, and all the other townspeople and villains at their new home.

If you have previously indicated that you do not wish to transfer your account to the new service through the opt-out form, your account and information will be permanently deleted from our database, and will not be transferred to the new publisher.

If you have submitted an ICE Cash refund request through the refund request form by August 27, 2010, we have received your request. Your refund request is being processed, and will be fulfilled if it meets the refund criteria. Please allow 16-18 weeks for the refund to be verified and issued. Please note that refund requests submitted after August 27, 2010, or through means other than the refund request page, will not be processed. Your understanding and patience during this time is much appreciated.

Furthermore, please note that our registrations, payments, and forum pages will continue to be suspended during this transition, until further notice.

We understand that many of you are upset with this unfortunate outcome and apologize for any inconvenience this has caused you. We are doing our best to ensure a smooth transition for you.

Thank you for journeying with us this past year. For the additional information on Dragonica and the service transition, please visit Barunson Interactive's Dragonica Website.

Sincerely,

thqice.com
Next Article
We were able to play on four maps, including a newly released map called River Point, and had access to thirty-eight vehicles over five class
by ApocaRUFF
The launch of the new Henir's Time and Space Update includes Lanox super bosses.
by DizzyPW
We had the chance to speak with Yong-Hyun Park, Creator of HIT, to learn more about this mobile phenomena.
by Mikedot