The Chosen launches new server with laptop contest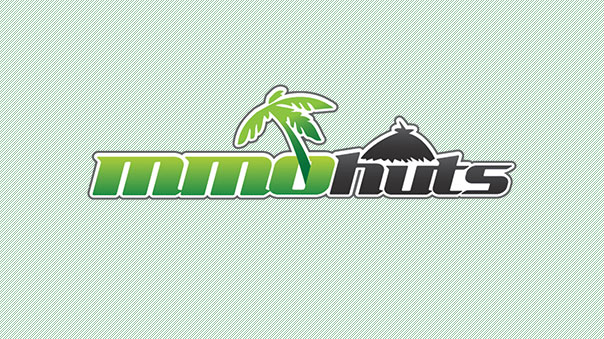 "Rally" is the newest server to help support and expand The Chosen's playerbase, and launches today.
As part of the server launch, Snail Games will reward the first player on Rally to achieve the rank of "The Chosen" with a limited-edition laptop from Origin PC (EON-17-S), complete with an etching of The Chosen's art on the case.
Snail Games also publishes Ministry of War and Heroes of Gaia.
The Chosen: Laptop Contest Preview

Source:
Snail Games USA today announced the launch of a new server to support their growing free-to-play MMORPG, The Chosen. To celebrate the Rally server launch, Snail is offering a one-of-a-kind Chosen laser-etched laptop to the first Rally player to achieve the ultimate in-game rank: The Chosen.

The Chosen is a fabled rank held only by two players thus far, one of which reached the top only three weeks after the game's release! To achieve this feat on the new Rally server and take home the limited-edition laptop, first become the King of your Dynasty, and then defeat other Dynasties in the Tripod War. The first player to do so will win the prize fit for a king: a Chosen laser-etched EON-17-S high performance gaming laptop from Origin PC!

Gaming laptop specs:
• $1880 retail value with one-of-a-kind custom laser etching
• EON17-S platform with B3 stepping – 1920 x 1080 17.3″ LED Backlit Display
• Intel Core i5-2520 Dual-Core Processor (2.50GHz), 3MB Cache
• 1.5GB GDDR5 NVIDIA GeForce GTX 460M Graphics Card (1.5GB of Total GFX)
• 4GB Dual-Channel DDR3 SDRAM at 1333MHz – 2 X 2GB Memory
• 250GB 7200rpm SATA 300 Hard Drive
• 8X DVD+/-R/RW/4X +DL Super-Multi Optical Drive & Software
• Integrated High-Definition Audio with THX TruStudio Pro and up to 7.1 Channel support
• Wi-Fi Link 802.11A/B/G/N Wireless LAN Module with Bluetooth
• Built-in 2.0 Megapixel Video Camera
• Genuine MS Windows 7 Home Premium 64-Bit Edition Operating System

Learn more about the challenge and dive into ancient China to take in some mythological MMO mayhem for yourself: www.thechosengame.com/promotion/1

Become a fan on Facebook for contests, news and more:
The Chosen – www.facebook.com/ChosenGame
Origin PC – www.facebook.com/originpc

Need a new gaming rig? Origin PC has you covered:
www.originpc.com/
Next Article
The futuristic online racing game Quantum Rush starts its beta phase today.
by Mikedot