The Aurora World Hits Closed Beta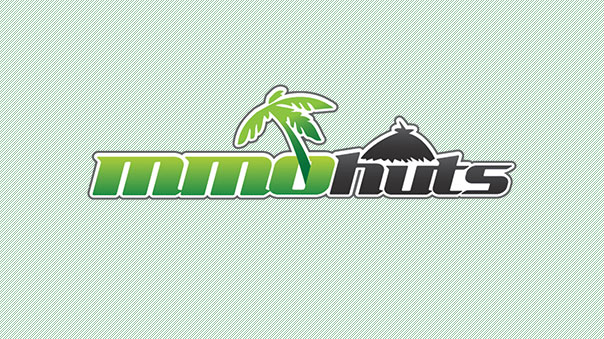 GBE Games, a global publisher and distributor of interactive online entertainment media is pleased to announce the start of closed beta testing for their new MMORPG, The Aurora World. Already established in numerous countries across the globe, The Aurora World is eager to continue its success in North America. Players can find out more about the game at www.theauroraworld.com and grab their very own closed beta key.
Calling all video creating geniuses and geeks, hobbyists and pros! Want a chance to grab some cool gear to enhance your gaming experience? Now is your chance during the Aurora World Marathon event! Create a "marathon" video during the Aurora World closed beta test and submit it by March 18th; an example marathon video can be found here. Videos don't need to include only gameplay footage; creativity including using Internet sensations is more than welcome. Video judging will be based on fun, originality, view count, and music, so plan carefully!
Five winners will be chosen, with the four second place winners receiving $100 of in-game currency. The grand prize winner, as chosen by the community, will receive the following prize package:
* Razer Naga Special Edition – Molten
* Razer Blackwidow Ultimate 2013 Elite
* Razer Vespula Dual-Sided Gaming Mouse Mat
* Razer Carcharias Gaming Headset
The Aurora World's story takes place after a cataclysmic war between the Gods in Heaven, leaving the world in chaos. Players will venture across the land to unite powers of good and vanquish evil, taking on eight different professions with their own unique specializations and mastery system, comprising an extensive PvE experience with entertaining daily quests, events and crafting, alongside a robust PvP system that includes large scale Nation Wars, clan wars, a PK system and coliseum mode. The Aurora World also offers the unique hybrid pet/mount system known as Majinns that will aid players in their journey while being immersed into a world of lush environments and detailed character models, powered by Aurora Interactive's self-developed graphics engine.
Players are encouraged to share their closed beta feedback on The Aurora World's official Facebook at https://www.facebook.com/TheAuroraWorld or on the official forums at www.theauroraworld.com, where players can also learn more and subscribe for future news and updates.
Next Article
Hi-Rez has recently announced that the Seven Days of Saturnalia are upon us. Enjoy daily pantheon sales, 50% off all voice packs, and free gem...
by Mikedot
KOG Studios has just recently revealed that ADD's 2nd job change will be coming to Elsword Online on August 15th. This job change will be...
by Mikedot
Cubinet Interactive is proud to announce they recently celebrated a decade of online games with an intimate get together.
by Ragachak