Terra Battle Joins with The Last Story for Collaboration Content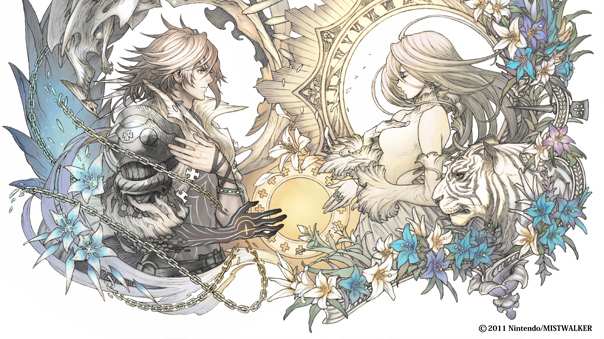 Mistwalker Corporation's fans can anticipate a special update for the successful mobile and tablet role-playing game Terra Battle. This update will bring elements of Mistwalker's classic original RPG title – The Last Story – to Terra Battle in the game's first crossover collaboration.
Since The Last Story and Terra Battle are both role-playing games directed by recent GDC Lifetime Achievement recipient Hironobu Sakaguchi, players can look forward to a unique crossover. Details on the collaboration will be revealed on Thursday, April 23 at 5 a.m. (PDT) through an upcoming NicoNico liveshow in Japan. To bookmark the channel, please visit: http://live.nicovideo.jp/watch/lv217516861
Developed by legendary FINAL FANTASY creator Hironobu Sakaguchi, Terra Battle is a tactical role-playing game with fast strategic battles, collectible heroes and an extensive story.
The Last Story™, developed exclusively for Wii®, was created by Hironobu Sakaguchi, and his studio, Mistwalker, in conjunction with Nintendo. The Last Story is a role-playing game that has players taking charge of a band of mercenaries and journeying with them into a sprawling cinematic adventure.
To download Terra Battle for free (with in-app purchases), visit the title's respective iOS and Android stores.
Next Article
A few weeks ago a long awaited patch has finally seen the light and the many hardcore zombie survivors can now finally try out hard mode.
by Proxzor
Daybreak has announced that it will be shutting down PlanetSide 1 on July 1, 2016.
by MissyS
Webzen has revealed a new teaser site (ac.webzen.com) and trailer for their upcoming FPS, Arctic Combat.
by MissyS