TERA goes Subscription-Free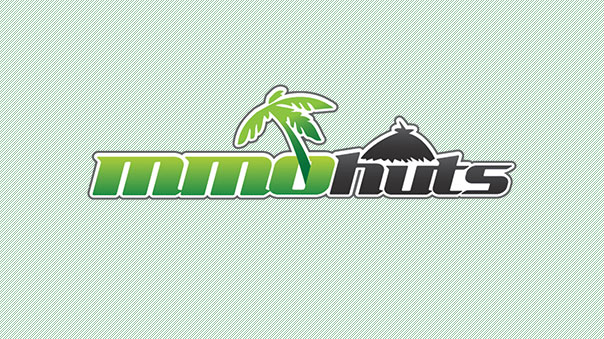 En Masse Entertainment™, a player-driven publisher focused on delivering fun and innovative online games, today announced that its award-winning action MMO, TERA™, will be available without a subscription starting in February, giving players flexibility on how they want to enjoy the game. TERA: Rising requires no upfront payment, and provides an in-game store as well as elite status options for players who wish to customize their experience. New players will enjoy standard status with no level cap or content restrictions, while past and current subscribers will receive permanent founder status with exclusive privileges. Any player may opt to purchase elite status, which confers a wealth of benefits, in 30-day increments.
To celebrate this next chapter of TERA, En Masse Entertainment will be launching new in-game content, including a wave-based dungeon and a PvP battleground map that introduces a new way for players to test their skills against each other. The multi-stage Crucible of Flame dungeon challenges players with a series of epic, high-level battles culminating with a new boss fight against the immense Cyclops. This dungeon offers varying rewards based on performance. Additionally, more competitive players can take off in Champions' Skyring, an all-new three-versus-three PvP battleground with some of TERA's best PvP gear at stake.
"With TERA: Rising, we created a fresh, action-oriented play style that is centered around allowing players to take control of their actions on the battlefield," said Chris Lee, CEO of En Masse Entertainment. "We feel the time has come to offer the same level of control in how they invest in the world of TERA, so we are offering a tiered approach that includes a compelling free option, to accessing the game."
Standard players will have full access to TERA's wealth of in-game content with two free characters per server. They are not subject to level caps and will experience no restrictions to content, time, or level. In recognition of their early adoption to the game, players who purchased TERA will gain founder benefits, including eight character slots, four bank tabs, a "Founder" title, the exclusive Terminus mount, and much more.
Available in 30-day increments for $14.99, elite status grants players extra dungeon rewards, 10 bonus quests per day, a daily delivery of items and boosts, an elite mount, in-game store discounts, waived brokerage registration taxes and rentable aktien, and more. Elite players will find that their status pays for itself through free items and discounts, let alone in-game perks.
While non-elite players will not benefit from the same perks as their Elite counterparts, they will experience game content, character growth, holding political office, and other in-game determinations of status and power exactly the same way all players have since the game launched. They can also choose to buy most items available to elite status players on an a la carte basis from the in-game store or trade broker.
Next Article
The Infected is a mid-range PVP world, and players 15 and above have a medium-risk/reward environment to do battle on.
by Ragachak
Juggernaut Wars Update 1.1 features a full clan system, which is a great way to gather friends or form new alliances with other players.
by MissyS
The new Builder's Kit DLC contains dozens of new parts for custom ship designs, a new ship design style, and additional labeling options.
by MissyS