TERA Goes Subscription-Free on February 5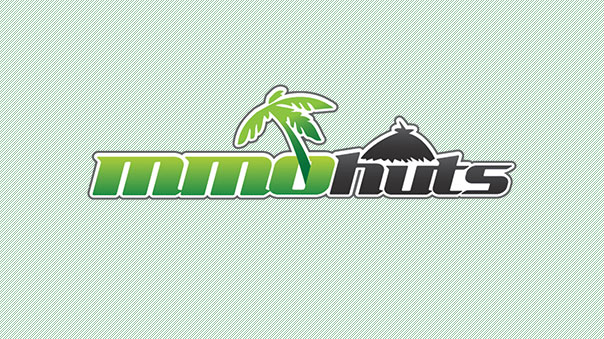 En Masse Entertainment confirms that its award-winning Action MMO, TERA, will be available without a subscription starting on February 5th. The game will be known as TERA: Rising, and can be played for free starting on that date, with in-game store and Elite options available for players who want to customize their gameplay experience. New players will be able to enjoy Standard status for free with no level cap or content restrictions and all players who have purchased the client will gain permanent Founder status with special privileges. This news has swept through the MMO community as fans – both new and lapsed – are eagerly anticipating the upcoming launch. Lapsed players are signing back up while new players pick up the game to ensure their eligibility for Founder status in anticipation of the new TERA: Rising options.
Adding to the community excitement over the game's evolution, En Masse will launch new in-game content on February 5th, including the new Crucible of Flame multi-level dungeon, and a new three-on-three PvP battleground. To showcase the game's new features, En Masse today released a new trailer that shows the new TERA in action, including reveals of the new content.
There will be three player status types in TERA: Rising:
– STANDARD players have full access to all in-game content, without restrictions, for up to two free characters per server. They can purchase consumable, cosmetic, and convenience items from the in-game store on an a la carte basis.
– FOUNDER status is granted to all current subscribers as of February 5th, and provides additional character slots, bank tabs, a special mount, and other benefits. Founders retain these benefits regardless of whether they choose Standard or Elite status. Founder status can also be obtained after launch through physical retail packages while supplies last.
– ELITE status can be purchased in 30-day increments that confer numerous benefits including dungeon bonuses and rewards, additional daily quests, daily delivery of items, special mounts, and store discounts. Power players will find the fee more than pays for itself through the free items and discounts granted while they enjoy exclusive in-game perks.
The recipient of multiple industry accolades, including "Best PC Game" at E3 and "Best Combat" at PAX, TERA offers players true MMO depth with the visceral gratification of an action game. In TERA, players actively aim, dodge, and block, as the game's real-time combat system takes into account player skill and position as well as stats. Players join in an alliance to save the world from ravaging armies who threaten to destroy the very gods who hold it together. Players can also participate in the game's forward-thinking political system, through which they wield power based on their in-game political prowess or PvP combat skill.
Next Article
Uncharted Waters Origin has launched an update to add 2 new admirals and update content, including 'Assault' and a 'Mate Training' sys...
by MissyS
The Lord of the Rings Online is preparing for its next update (Update 7) with its first set of screenshots.
by MissyS
f you haven't heard of tinyBuild, you've still probably heard of a few of their titles, particularly Boid and SpeedRunners. Think of tinyB...
by MissyS