TERA Ends the Year with a Knockout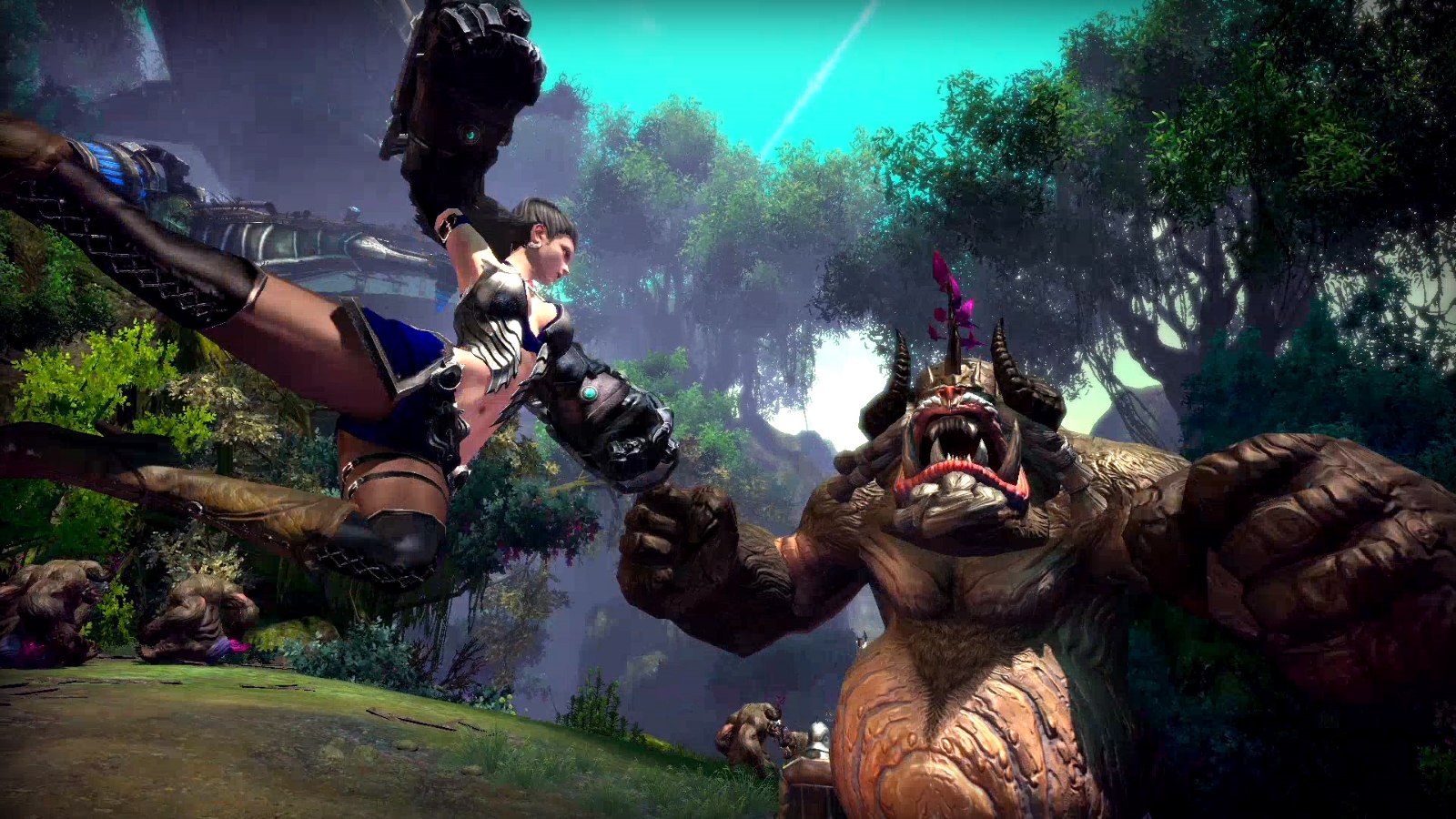 En Masse Entertainment, a player-driven publisher focused on delivering great games and great service, announces the launch of the Knockout release for its popular MMORPG, TERA. Available now on PC, Knockout promises to end the year with a bell-ringing punch! After a year full of exciting updates to TERA, including the powerful gunner class and a successful Steam launch, Knockout finishes the year strong: one final release packed with content for new, existing and returning players, including another exciting new character class, two dangerous end-game dungeons and new top-tier gear.
At the core of Knockout is a groundbreaking new tank class known as the brawler. Wielding massive powerfists to deliver devastating melee blows, she dishes up powerful moves and combos to send her enemies flying into the air and deal massive damage to BAMs (Big-Ass Monsters). The brawler class amps up TERA's already legendary action combat.
"It has been an amazing year for TERA, so what better way to top it off than by delivering an explosive KO punch," said Patrick Sun, producer at En Masse Entertainment. "The addition of the brawler's bad-ass fighting style offers a new way to experience our signature action combat. We're also extremely excited to release Knockout in time for the holidays."
Knockout includes two new level 65 dungeons that only the bravest souls will dare to enter. Make it through Kalivan's Dreadnaught, a huge pirate ship infested with BAMs and bosses, and players will be rewarded with Dreadnaught gear. This new tier 8 gear will give players both a PvP edge and enough power to land on the Forsaken Island, a haunted isle with some of the toughest bosses in the game, where they can earn materials for crafting tier 9 Starfall weapons and armor.
If players log into TERA now, they can get in on the "Brace for Impact" release event, which began on November 24 and continues through January 12, 2016. By completing exclusive event achievements, players can earn brawler-themed prizes, including a free mount.
For more information about TERA's Knockout release, please visit: tera.enmasse.com/knockout
Next Article
Phil Tippett & HappyGiant announced the launch of a Kickstarter campaign for HoloGrid: Monster Battle.
by MissyS
After a buzzing community this week, with another key member of development leaving the team and Christmas being canceled, WildStar's tea...
by MissyS
Daybreak Game Company LLC announced today that the prize pool for the inaugural H1Z1 Invitational has surpassed US$150,000.
by MissyS