Tata Blitz Reveals Background Story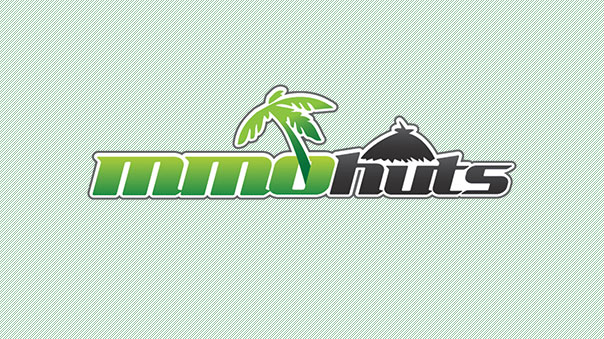 Gogogogo.com, a leading provider of online games, today unveiled the lore behind their new and exciting free to play browser-based 2D third person shooter, Tata Blitz (www.tatabiitz.com). With a lively and comical cartoon style and featuring a variety of interesting maps, characters, weapons and now a background story that will leave players in stitches, Tata Blitz is ready to storm onto the international stage! Visit www.tatablitz.com for more information.
December 21st, 2012: Doomsday did not arrive as predicted.or was it simply on a different schedule? On a seemingly normal day, Mark and Anne (freshly graduated from the Agent College) received an unusual envelope, with nothing but an address on it. Arriving at the coordinates, Captain Max handed the duo a warrant and these terse instructions:
"There's no time to waste; do not ask any questions. Seek out Maggie, who will fill you in on the essentials. Your mission is critical – there's only one day left!"
December 21st, 2002: Captain Max discovers the secret cipher in the Doomsday Prophecy and vows to counter it. Creating an elite 5-man team codenamed "Sneak", their mission was to prevent the revival of a terrible devil before the Doomsday.
December 15th, 2012: Captain Max's team Sneak manages to quell and seal away the Doomsday devils, but not without serious consequences. Three of the five members were dead, and Max's sister had been taken over by a demonic presence as the life-force slipped away from his body. When he awoke from his coma, he discovered his team members, his sister, and the demon were all gone. Racing back to earth, Max has only a limited time to rebuild a team to ensure the Doomsday Prophecy wasn't fulfilled through his own sister.
December 21st, 2012: Doomsday did not arrive as predicted. While the world breathed a sigh of relief, something terrible was occurring: Daemons and evil people were given new powers by the Doomsday Envoy, and began to spoil the world with their own ambitions. To prevent the Doomsday Envoy from spreading misfortune any further, Captain Max assembled the Tata Blitz team, including Instructor Steve, Doctor Lee, and Weapons Researcher Maggie, alongside other members ready to take on the responsibility of saving the world!
Next Article
A lot is going on with Trove right now but we're going to focus on Trove's Superhero update.
by Ragachak
It's time to rest your wings and focus on creativity instead. Era of Celestials is giving their fans an opportunity to make their mark in...
by Ragachak