Tank Ace open beta announced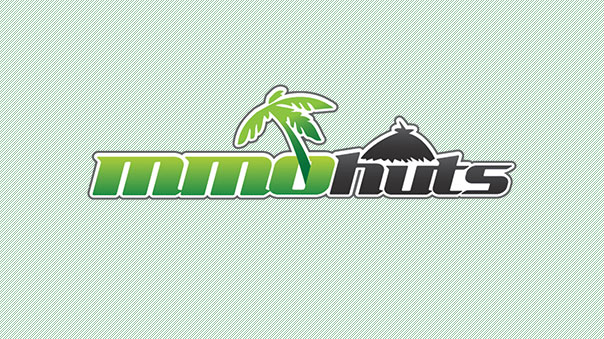 Tank Ace's open beta has been set to launch on September 1, 11am PDT/2pm EDT.
Published by GamesCampus, Tank Ace features tactical armored warfare with World War II era tanks, battlefields, and other vehicles. Tanks can be customized with armor, camouflage, body art, kill marks, and clan insignias. The new open beta client addresses many of the bugs and issues found during closed beta.
GamesCampus also publishes Heroes in the Sky and Shot Online.
Tank Ace Gameplay Screenshot

Source:
GAMESCAMPUS TO DEPLOY THE OPEN BETA FOR ITS WWII WARFARE GAME, TANK ACE, ON SEPTEMBER 1

Tank Commanders Get Ready To Report To Your Tanks On September 1st at 11 AM PDT

Sunnyvale, Calif. –  (August 18, 2011) – Leading online game publisher, GamesCampus.com (www.GamesCampus.com), announced today that it will launch the open beta for its WWII tank warfare third person shooter, Tank Ace, on September 1 at 11 AM PDT.  To learn more about the game and to register players can visit the website at http://tankace.gamescampus.com.

After a successful closed beta, Tank Ace is now headed into Open Beta.
Using tactical-warfare style combat, Tank Ace is an action-packed tactical-shooter featuring realistic World War II battlefields and vehicles based on actual historical facts.  Players will choose historically accurate WWII tanks and then customize them by adding additional armor, different styles of camouflage, body art, kill marks, and clan insignias.

"We were really happy with the results of the Tank Ace closed beta and now we look forward to throwing open the hatch for the open beta players to get in the driver's seat on September 1," said Uyen Uyen Ton Nu, Head of Marketing at GamesCampus.com.  "With the combination of the addictive tactical-warfare style combat and the all-new graphics and textures, new modes and quests along with the ability to choose and customize historically accurate tanks, Tank Ace is an amazing gaming experience."

Tank Ace is packed with engaging battles and accurate specifications like realistic recoil action and tank tactics.  This action-packed tactical-shooter features realistic World War II battlefields and vehicle stats based on actual historical facts.  Players will create their own clans and devise winning strategies as they utilize terrain features, coordinate assaults by using historically accurate tactics and more!  Just some of the other gripping features include World War II Factions including Russia, Germany and the U.S.A, easy to pick-up controls and an Area Specific Damage System.  In the game, players will lay an ambush, outflank the enemy divisions and charge across the battlefield in the mightiest war machine ever created!

For additional details on Tank Ace please visit http://tankace.gamescampus.com.
Next Article
Experimental Dramagame: Velvet Sundown, is nearing an early closed beta test in February.
by DizzyPW
InnoGames just announced early details of its new cooperative gameplay feature in the cross-platform title Forge of Empires.
by MissyS
Sony Online Entertainment LLC (SOE) today announced that its annual community fan event, SOE Live, is officially sold out of advance passes, a...
by MissyS