Tales Runner Races to OGPlanet this Spring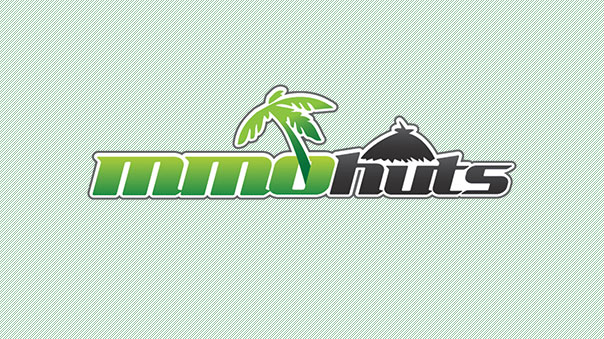 OGPlanet is pleased to announce that the fast-paced, racing MMO, Tales Runner, will be coming to OGPlanet this spring. Tales Runner's first beta test is set for March 20th and players can begin signing up to participate in the beta at http://www.TalesRunnerOnline.com. Tales Runner is already extremely popular in other regions of the world, OGPlanet is excited to bring this fun-filled, social racing game to North America. Best of all, Tales Runner is completely free to play!
Tales Runner's Main Features:
Famous Fairy Tale Maps – Race through tracks based on your favorite Fairy Tales such as Jack & the Bean Stalk, Alice in Wonderland and many more.
Intense PvP – Compete against your friends and other opponents in intense 8 player races, relays or team matches. Those up for a real challenge can try their luck at Survival Mode where it is truly survival of the fittest.
Challenging PvE – Play against various magical enemies and confront epic bosses from legendary tales. You better team up with a friend though, these bosses mean business.
Social MMO – Meet your friends in the Park and chat about your exciting races and victories or invite them to your farm where you can raise your pet and grow crops to sell.
Pet Racing – Raise and train your pet to become a four legged speed machine. Prove to your friends that you have the fastest pet by challenging them to an epic pet race.
Mini-Games – Take a break from the intense racing to play some fun and casual mini-games such as a Jeopardy style quiz game, fortune tellers and more.
Sign up for Tales Runner's first beta test now at http://www.TalesRunnerOnline.com. The race begins March 20th.
My.com is proud to announce the release of Juggernaut Champions, a new mobile idle-RPG set in the world of Haradan.
by MissyS
En Masse Entertainment is pleased to announce the Android release of Battleplans, the hit real-time strategy game (RTS) for mobile.
by MissyS
Aeria Games, a leading global publisher of free-to-play online games, has announced the arrival of Shaiya's long-awaited Episode Seven in t...
by MissyS