Tales of Fantasy reveals Veil of Darkness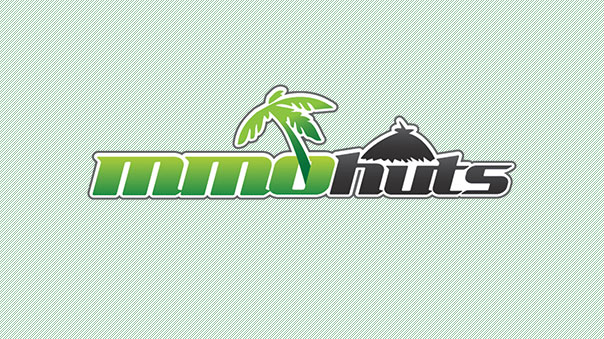 Tales of Fantasy has revealed new details about its upcoming expansion,Veil of Darkness.
The expansion will let players PvP unrestricted in any area at any time in the new Coiling Hollow. Players can earn honor points for defeating enemies here, and lose nothing if they die. Coiling Hollow also is the home to Serpent Shrine, a special dungeon.
Tales of Fantasy is published by IGG, which also publishes Dreamland Online and Myth War 2 Online.
Source:
Tales of Fantasy: Newest Expansion-Veil of Darkness Preview

In Tales of Fantasy (http://tof.igg.com/), as we prepare to pull back the curtains on our newest expansion-Veil of Darkness, let's take a look at all the wondrous new content players will soon be exploring!

Every adventurer in Tales of Fantasy aspires to be a swaggering, easily recognizable bad a…um…behind. The easiest way to do this is to go right out there and start crossing swords with a few other aspiring bad a…um, never mind. However, in the previous version, this was restricted to certain times and places. No more. In the new expansion, players will be able to PvP to their hearts content – anywhere and, especially, everywhere. So grab your sword and start carving out your own legend from the behinds of a few bad a…well, you get the idea.

If you're one of those who have moved beyond aspiring to be a feared warrior and actually achieved it, then you're going to love Coiling Hollow. This will be where the action is! The entire area has been dedicated to the simple idea that there must be a place where PvP can run free, so to speak. Players who come here to test their mettle will receive honor points for defeating opponents from the opposite faction – and no penalty for losing!

Deep inside the Coiling Hollow there is a place that most warriors dare not set foot. Rumored to be filled with the discarded treasure of a thousand warriors who dropped everything and ran for the exit, it has only recently been rediscovered – and it has brave adventurers everywhere drooling. Venture into the Serpent Shrine to challenge the most horrific creatures imaginable, and then grab as much treasure as possible on the way out!

Look forward to all of these and more as we close in on the release date of Tales of Fantasy: Veil of Darkness! Visit the official site at http://tof.igg.com/ for the latest information. Visit http://www.igg.com to learn more about IGG's growing family of games.
Next Article
The Mystic will first make her first appearance on Black Desert Online's Korean service and will be released soon to other regions.
by Ragachak
WEBZEN, a global developer and publisher of free-to-play games, has expanded into mobile game publishing and is actively seeking new titles.
by MissyS
Four Thirty Three (4:33) is giving Seven Guardian players a treat for Christmas today - a super-sized Seven Guardians update.
by MissyS