Tales of Fantasy launching 'Call of Destiny' patch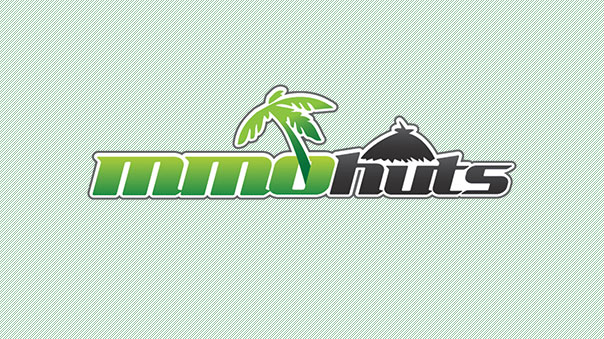 IGG has announced that its MMORPG Tales of Fantasy will see a major patch this month, which they name Call of Destiny.
The patch will raise the level cap by ten to 50, and offer the earlier previewed advanced classes and skills. New customization options and equipment will be added to give players new ways to look their best. In addition to ten levels, new monsters, bosses, storylines, and maps will be added to help players progress.
The Original Press Release:
Tales of Fantasy: Answer the Call of Destiny this June

Get ready to heed the Call of Destiny this June in Tales of Fantasy. This new patch will introduce an epic amount of new content, including new equipment, monsters, maps, quests and storyline developments. Better still, the Call of Destiny patch will raise the level cap, allowing players access to the 8 final classes and a diverse collection of new skills.

New Level Cap
The patch raises the cap to Level 50. Along with an additional 10 levels comes new equipment as players look for gear to complement their new abilities. If you've been idling at Level 40, take heart because the patch brings with it a plethora of new challenges.

New Classes and Skills
The wait is over. The time to fulfill your destiny has come. Advance to your final class and feel the power of the ancient beings as new skills are revealed. Select from 8 awesome classes and get ready for the epic conflicts to come. Whether you choose Sentinel, Gladiator, Assassin, Marksman, Druid, Summoner, Archmage or Priest, your newfound power will help you achieve your destiny.

New Storyline Progressions
The world of Elterra will never know peace, for deep within the hearts and minds of mankind lies an unfathomable darkness and greed. Demons and other, perhaps more dangerous, unknown forces use that weakness to manipulate the people of Elterra. Slumbering forces, both good and evil, have now begun to stir. How will they shape your destiny? Only time will tell.

New Customization Options
The patch features a vast array of new equipment, accessories, weapons and food, plus a host of other customization options to give you the tools to make your character both unique and more powerful than ever. Prepare to be blown away!

New Monsters and BOSSes
With higher-end equipment and abilities come even more deadly challenges in the form of new monsters and BOSSes. They're faster and stronger than anything you've ever encountered. Will you be ready?

New Maps
If you've explored every nook and cranny of Elterra to this point, you haven't seen anything yet. The Call of Destiny patch opens a myriad of new maps, featuring stunning scenery, exciting quests and amazing treasures just waiting to be discovered!

Visit the official site at http://tof.igg.com/main.php for more about this game.
Next Article
In a galaxy far far away we can finally venture off onto planets after the first Elite Dangerous expansion!
by Proxzor
Battle Commands takes on the strategic approach where you build up structures and units that provide either defense, offense, and/or resources
by Ojogo