Swordsman Lone Wanderer Expansion Now Live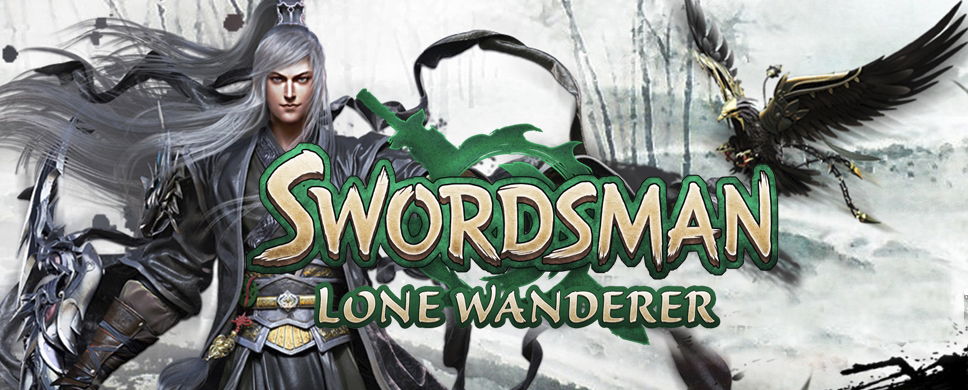 The Swordsman Lone Wanderer expansion is live today.
The Lone Wanderer expansion introduces the new Falconer class, which uses an eagle companion to assault enemies from the air.
The expansion also includes the following features:
Increased Level Cap – Max Level for Swordsman is now 99. New quests and maps will be unlocked to help players reach the new level cap.
Glass Weapons – Sun and Moon Shard Weapons can now be smelted to Level 7 to create Glass Weapons. These powerful new items are unbound and can be traded.
Scenery Stones – This new character improvement system lets players equip their characters with Scenery Stones to make them stronger than ever.
Ebonwood Cliff – Players brave enough to enter this new free-for-all PVP area will have the opportunity to fight for valuable rewards.
Mystics of Peach Valley – Players who are Level 30 and up can conquer this new three-player instance to earn EXP and Scenery Stones.
Plus a new event battlefield, fashion crafting scrolls and upgrades to guilds, projectile boxes and combat systems!
Heroes Charge publisher uCool has announced today that its new mobile MOBA game, Heroes Arena, is now available worldwide
by MissyS
It has been a while since we have had a proper MMOFPS on the market.
by Proxzor