Sword Coast Legends Early Access Program Announced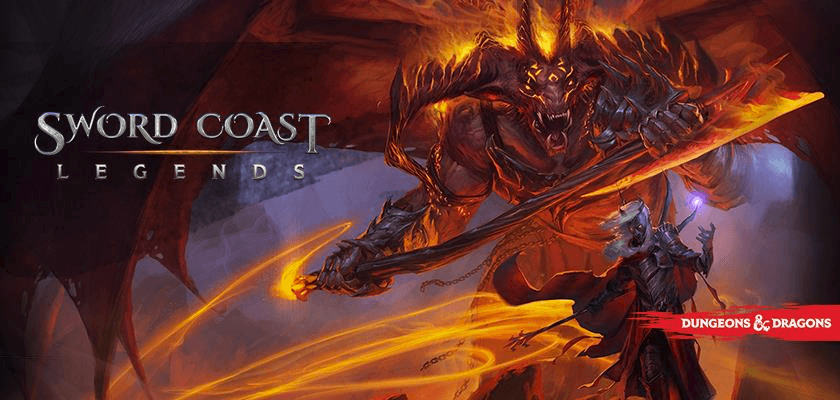 Independent developers, n-Space and Digital Extremes, announced today that their upcoming Sword Coast Legends™, a party-based RPG set in the Dungeons & Dragons (D&D) Forgotten Realms universe from Wizards of the Coast, will offer Head Start Access for PC, Mac and Linux players. Starting September 11th, players can try Sword Coast Legends™, prior to the game's release on September 29th.
"We at n-Space have always intended for our pre-order customers to have a chance to try out the game prior to its September 29th release," said Dan Tudge, President of n-Space and Director for Sword Coast Legends. "To that end, we are announcing the details of Sword Coast Legends' Head Start access program."
Head Start will have three planned sessions, he adds. The first is scheduled for the weekend of September 11th through 13th and will be available only to members of the Design Council – those that pre-ordered one of the Limited Edition Collector's or Campaign Collector's packs. The second will run September 18th through 20th, and will be open to all pre-order customers. These first two sessions will focus on the Dungeon Master modes of Campaign Creation and Dungeon Crawl. In order to avoid spoilers, the Story Campaign will not be available at this time. The third session will run September 24th through the game's release on September 29th and will once again feature the Dungeon Master modes for all pre-order customers while Design Council members will also have access to the Story Campaign. PC, Mac and Linux cross-platform play will be supported.
In each of these sessions, players will mingle with n-Space, Digital Extremes and Wizards of the Coast team members. To be included in the Head Start program, players must have linked their game purchase to an account on SwordCoast.com. Access details will be sent to the associated email account starting the week of September 11th.
"The Sword Coast Legends team welcomes your feedback! Feel free to share your experiences via your favorite forums, blogs and social media channels."
Those attending next week's PAX Prime event in Seattle, August 28-31 can experience Sword Coast Legends and give their feedback in person by visiting the Wizards of the Coast 'Rage of Demons' in the Exhibitors Hall, Booth #1642.  Attendees will also earn bragging rights by taking part in the game's playable debut.
PAX attendees should also stay tuned to Sword Coast Legends' social media channels for information on the chance to win one of two pairs of tickets to attend Acquisitions INC.'s D&D Live at PAX Prime with the developers from n-Space!
Next Article
Today kicked off Hi-Rez Expo 2019, and with it came a host of announcements for the game studio's titles.
by MissyS
Paradox Interactive and Obsidian Entertainment today announced that Pillars of Eternity, the role-playing game (RPG) inspired by timeless clas...
by Mikedot
Eon Altar, the mobile-enhanced co-op PC RPG game, is playable at PAX Prime!
by MissyS