Sword Coast Legends Coming to Consoles in Spring 2016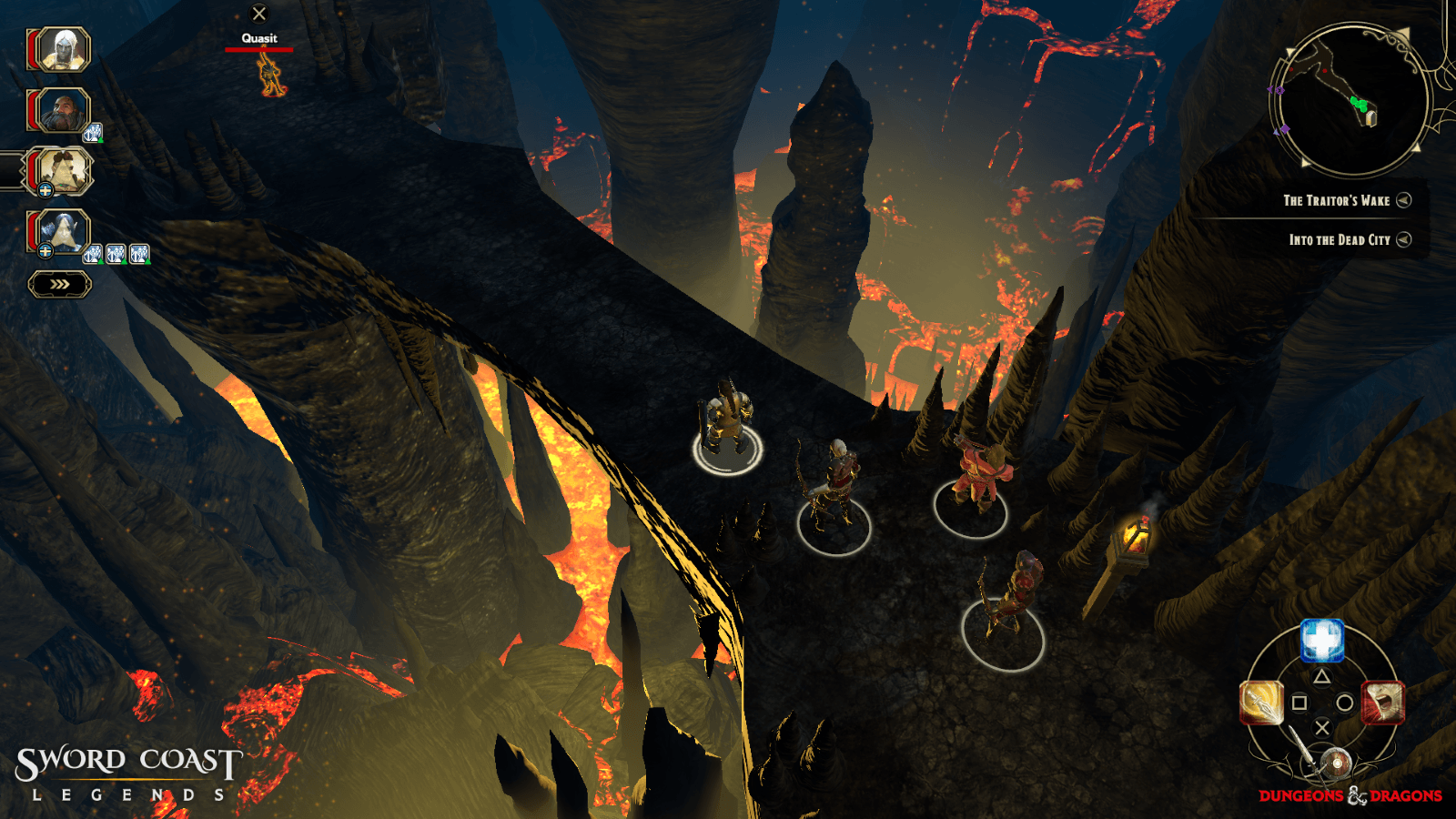 Independent developers n-Space and Digital Extremes announced today that Sword Coast Legends™, the award-winning, party-based RPG set in the Dungeons & Dragons (D&D) Forgotten Realms universe from Wizards of the Coast, hits PlayStation®4 and Xbox One consoles Spring, 2016.
Sword Coast Legends offers an all-new way to enjoy the time-tested magic of playing Dungeons & Dragons as a shared storytelling experience.  By bringing the roleplaying dynamic between players and a Dungeon Master (DM) to life with a first-of-its-kind real-time DM mode, Sword Coast Legends delivers a unique experience where a Dungeon Master guides players through customizable adventures. The DM mode is not entirely focused on adversarial play typical to 4v1 games. Instead, active DMs engage and empower entire parties to have more fun in a way that best suits the desired experience.
Sword Coast Legends also returns players to the lush and vibrant world of the Forgotten Realms with a deep story campaign. Developed by long-time industry veterans in partnership with the Dungeons & Dragons team at Wizards of the Coast, Sword Coast Legends brings the world of Faerûn to life like never before.
Sword Coast Legends will be available for purchase via the PlayStation®Store and Xbox Live at $19.99 USD for the Standard Edition and will come with all new content added to the game following its PC debut. Some new features include: the drow as a new playable sub-race, additional character skill trees, hundreds of new placeable objects for DMs, new areas, new visual effects, hardcore gameplay options for the most rugged of adventurers, and much more.
The Standard Edition also includes special in-game items, such as: Tome of Knowledge, an Order of the Burning Dawn Cloak, Armor and Weapons, Beholder, Lost Mines dungeon tile set, and Wisps (DM use cursors).
Console and PC players can also look forward to the Rage of Demons DLC for free when it ships later this year.
Next Article
Astellia Online is an upcoming classical MMORPG from Barunson E&A, and is present in their second Closed Beta period.
by Ragachak
NCSoft finally pulled the curtains off Master X Master in their usual private invite only meeting room deep within the heart of E3.
by DizzyPW
The greatest adventure in the history of Drakensang Online has begun!
by Mikedot