Super Dungeon Bros, New Bro-Op Dungeon Crawler Announced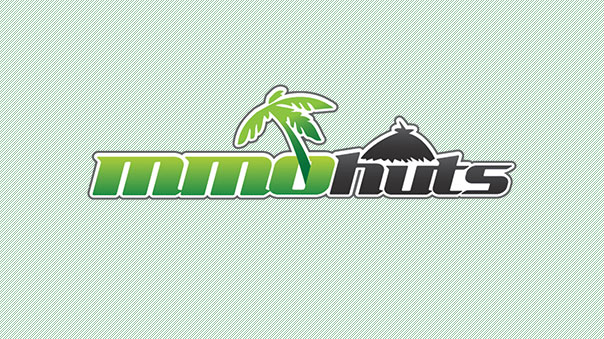 Wired Productions, an established independent digital games publisher, today announced it has partnered with React! Games, an award-winning video game developer based in Salt Lake City, Utah, to publish Super Dungeon Bros worldwide on multiple platforms in Fall 2015.
Super Dungeon Bros is a rock-themed co-op dungeon brawler in which a band of four mighty bros must raid the endless dungeons of Rökheim, a giant scar of godforsaken earth, where wars are waged in epic dungeons built by the gods themselves.
"We fell in love with Super Dungeon Bros the second we set eyes on it, and knew we had to bring it to players worldwide," said Leo Zullo, Managing Director of Wired Productions. "With the experience we've gained in developing music games, and our full on charge into digital publishing, partnering with the team at React! to bring some Rock into the fantasy world of Super Dungeon Bros was a match made in Rock Heaven!"
In Super Dungeon Bros, teams of up to four players will control hard rocking warrior bros in the ever-changing dungeons that combine rock and fantasy with dangerous foes, deadly obstacles and hazardous puzzles. Players will take on bosses and plunder loot from the dark recesses of Rökheim where the Dungeon Bros will slay anything and everything in their path, as no challenge is too big for the Bros and their motto, "Bros B4 Foes!"
Legendary weapons can be individually leveled up and co-operation is key to success as the four bros combine their attacks to take down larger opponents and work together to bro-throw bros across chasms with an 'all four one' approach to teamwork. Weekly team challenges will pit you against friends from around the world to try and claim your place as the best bro in the world.
Super Dungeon Bros will also feature a totally awesome single player campaign so Bros can rock it out on their lonesome. In the single player campaign, Super Dungeon Bros will scale itself accordingly to create a campaign worthy of a lonely bro. There will also be specific elements that carry over from the Single Player campaign including any collectables you pick up and there will also be specific daily and weekly challenges for single players and dedicated leaderboards.
"Super Dungeon Bros has been our labor of love since its initial conception for the Kill Screen CREATE Competition and has evolved with a goal to make it the best co-op dungeon brawler on the planet," said Chad Lee, CEO of React! Games. "We felt we had something special even before Super Dungeon Bros won 'Best Social Game' at the 2014 Game Connection Development Awards and we're excited to have signed an agreement with Wired Productions to bring the game to players on multiple platforms."
Wired Productions is collaborating closely with the React! Games team to ensure creative freedom with an eye toward the needs and wants of gamers worldwide. The company has recently published several games for PC and console including Tiny Troopers Joint Ops and Super Dungeon Bros represents a major new initiative with a 'AAA indie' game focus embracing independence, quality and gamer awareness.
More details and announcements will be unveiled at the upcoming Games Developers Conference in San Francisco. If you would like to meet with the Wired Productions team at GDC, please feel free to get in touch via info@wiredproductions.com to organise a meeting.
For more information on Super Dungeon Bros and to keep up to date with all the latest news, announcements & more, please register your interest at www.superdungeonbros.com.
Next Article
InnoGames just released the long-awaited iPad version of its award-winning online game Forge of Empires. From now on, Forge of Empires is avai...
by Mikedot
A daily dose of MMO news featuring Trion Worlds, Fields of War, Maplestory 2, and more.
by Guest