Summoners War World Arena Championship Americas Cup is This Weekend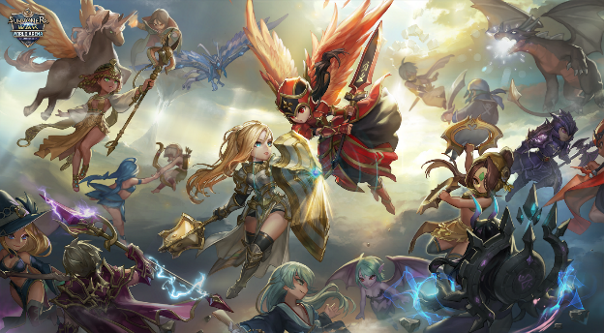 Players from around the world will do battle in Manhattan Beach, California at the OGN Super Arena in Summoners War. The Summoners War World Arena Championship will be hosting the Americas Cup this weekend, and the event begins at 1 PM PDT. The winners will qualify for a trip to the SWC World Finals, which takes place in Paris in October for a prize pool of 100,000 going to the winner.
Alongside the fierce esports competition on stage, fans can immerse themselves in Summoners War by spinning the prize wheel at the Temple of Wishes, taking a photo at the photo-op, and purchasing exclusive merchandise at the Magic Shop. Com2uS will also be giving away amazing prizes such as various in-game rewards, official Summoners War merch and the latest in tech for mobile gaming. Additionally, one lucky winner will win a trip for two, including airfare and accommodation, to the finals in Paris.
Kyu Lee, President, GAMEVIL COM2US said this about SWC:
Players and fans from all over North and South America are converging in Los Angeles to witness some of the best players compete within one of the most popular mobile games in the world. Five years after launching, Summoners War remains near the top of the mobile gaming charts with more than 100 million downloads worldwide which is why we host the annual SWC to give our community a chance to celebrate all things Summoners War.
Publisher Surprise Attack Games and developer Rocktastic Games today launched Rogue Continuum into Early Access on PC and Mac.
by MissyS
Eudemons Online will re-release its 5x and 8x experience quests for a limited time at the beginning of the New Year.
by MissyS