Summoners War Celebrates 5th Anniversary With In-Game Rewards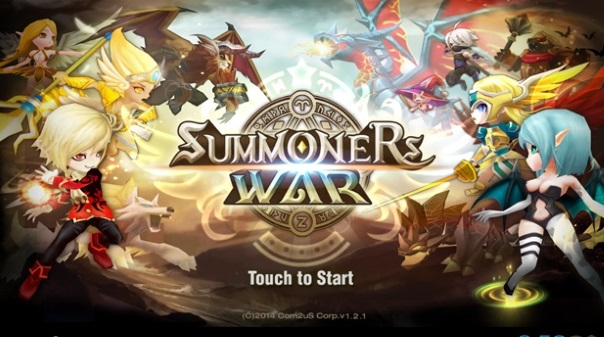 Summoners War invites players to team up with their "five-ourite" monsters, in this five-week-long in-game event. Summoners War is proud to celebrate their 5th anniversary and is played all around the world. Com2US is showing their gratitude to their players through a wealth of in-game events and rewards. The celebration will be taking place in five parts, the first of which is the Monsters Skill Level Up Event, where players fulfill missions to earn points.
These points can be used to skill level-up a default 4-star monster of their choice up to five times. The next event gives players bonus Mystical Scrolls based on the number of times they purchase a Premium Pack from the in-game shop. On April 22nd, the Five-Year Check-In Event begins, and players can receive Rainbowmons, Mystical Scrolls and more simply by logging in. Finally, there's the Bonus Point Event will let players acquire bonus points determined by the amount of Glory/Guild Points they earn.
Joymax has launched the first summer update for Digimon Masters Online.
by MissyS
Over $500 in prizes awaits the first three players to crash Hailan Rising servers during "Wreck it Week" open beta.
by MissyS
To drive a world, things need a reason. The reasons can be simple window dressing for some games. Take pretty much any FPS or MMOFPS. It'...
by DizzyPW