Summer Fun Board Game comes to Grand Chase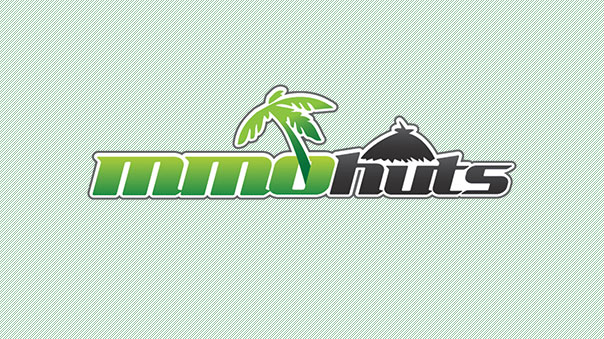 From July 21st through August 4th, Grand Chase players can have new fun with the "Summer Fun" Dice Board Game.
Players will get a game board simply by logging on, and can roll the dice for a chance at great prizes. Prizes include potions, gems, Beast's Evil Stones, Monster Card Boxes, and Reinforcement Booster Chests. By logging in, and for every hour played (up to 5 hours per day), players can also earn Summer Fun Coins, which can be exchanged for extra dice rolls. Players who complete "laps" around the board can earn better prizes including Socket Gems, the Queen's Jewel, Monster Card Boxes, New Necklace Chests and more.
Grand Chase Dice Board Screenshot
The Original Press Release:
NTREEV ANNOUNCES NEW VIRTUAL SUMMER BOARD GAME FOR GRAND CHASE

Players Can Roll Their Way To Fun And Prizes In The Summer Version of The Online Action Brawler's Popular Board Game

Irvine, Calif., July 21, 2010 – Ntreev USA, a leading online game developer and publisher, announced today that the Rollin' Summer Fun Board Game for its online action-adventure MMO brawler, Grand Chase is now live. To celebrate the lazy days of summer, Grand Chase is rolling out a summer version of its popular board game where starting today through August 4th players can roll the dice for their chance at winning terrific in-game prizes. To download and play the game, players can visit http://grandchase.ntreev.net.

Players can simply log in to receive their Rollin' Summer Fun Game Board, take a roll of the dice and see where they land! Prizes for landing on specially marked spots include everything from Potions, Gems and Beast's Evil Stones, to new Monster Card Boxes and a Reinforcement Booster Chest. Players will also earn Rollin' Summer Fun Coins for logging in and for every hour they stay logged in up to five hours. Rollin' Summer Fun Coins are also available for purchase in the shop. These coins can be exchanged for extra turns to roll the dice! Players will earn prizes for every trip they complete around the board, and the more laps they take the better the prizes! Prizes for completing laps include Socket Gems, the Queen's Jewel, Monster Card Boxes, New Necklace Chests and more.

"We at Ntreev USA aim to keep summer boredom at bay, and that's why we are introducing in-game activities like this summer dice game for our community," said Chris Lee, CEO at Ntreev USA. "There are no restrictions or complex rules, Grand Chase players can simply log in and roll the dice for a chance at great prizes."
Next Article
Kritika Online is a 3D MORPG that focuses on fast-paced action and lots of it.
by Mikedot
AirMech Chrome is an action real time strategy (aRTS) by Carbon Games that is played similarly to DOTA. Waves of creeps periodically spawn...
by Abubakr
The latest expansion for Eudemons Online, titled "Trumpet of the Legionnaire," launches today.
by MissyS