Sudden Attack launches new game mode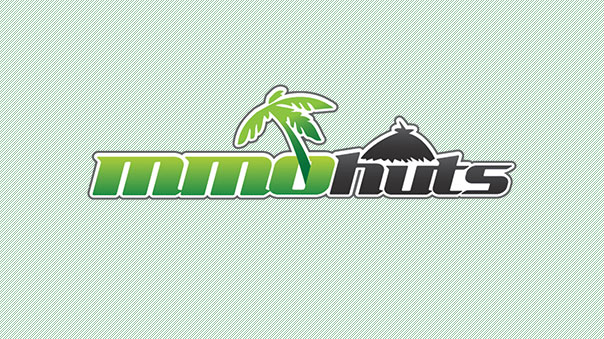 Players of Sudden Attack will be treated to a "crazy" new game mode with the latest update.
Introducing "Knife Touchdown," a variation of the original Touchdown Mode. Described as "football meets melee attack jacked up on stimulants," up to sixteen players can scramble for the ball, carry or pass it to the opposite goal, and score points, all while taking knives from their opponents. Each round will only last two and a half minutes, carriers have a movement speed penalty, and respawn is reduced to five seconds with no invincibility, making this one heck of a football game.
Sudden Attack is published by Nexon, which also publishes Combat Arms and Vindictus.
Sudden Attack "Knives Only" Gameplay Screenshot

Source:
New "Sudden Attack" game mode combines football, knives

Mayhem ensues with the Knife Touchdown game mode

The Season of Slaughter continues with May-hem in "Sudden Attack." With the recent introduction of Knife Touchdown mode, fans of Nexon America's anything-goes first-person shooter will get to experience the most frenetic game mode yet.

A modified, faster and crazier version of the Touchdown mode, Knife Touchdown is football meets melee attack jacked up on stimulants. At the beginning of each match between one and eight players on each team will make a mad scramble for the "ball" in the center of the arena. Teams must then carry or pass the ball to get it across the opposing goal. Everyone will be equipped with melee weapons only, making for a fast, furious and bloody ball game.

To make the games go blazingly fast, rounds will last only two and a half minutes, and the regular respawn time is cut in half to just five seconds with no invincibility period. To ensure the ball carriers remain vulnerable, they will also be hit with a movement speed penalty.

For more information about the "Sudden Attack" Knife Touchdown content update and to jump in to experience the Mayhem yourself, visit: http://suddenattack.nexon.net.
After downing a very questionable 5 Hour Energy supplement, I'm here to continue the reporting on the most impressive online games at E3.
by DizzyPW
Welcome to part 2 of MMOHuts Galactic Drop WildStar reveal. Because if you can fit everything in a Galactic Drop reveal in a single article, y...
by DizzyPW